Cooperative.com is part of National Rural Electric Cooperative. This website is for employees and directors of American electric cooperatives. The challenge was to create an engaging website for users to get the information they need, find opportunities to engage with other cooperatives and get exclusive access to specific features.
I worked on the design team to lay the design foundation for a seamless experience for users pre-and-post login. We provided resources and content pre-login, as well as more curated and personalized experiences post-login.​​​​​​​
A brand that's very image driven but contains helpful information for American Electricians. Users come to this site to stay up to date on news, read trending topics, and learn more about upcoming conferences. We created a full-width responsive to take advantage of the horizontal real estate for maximum visual interest.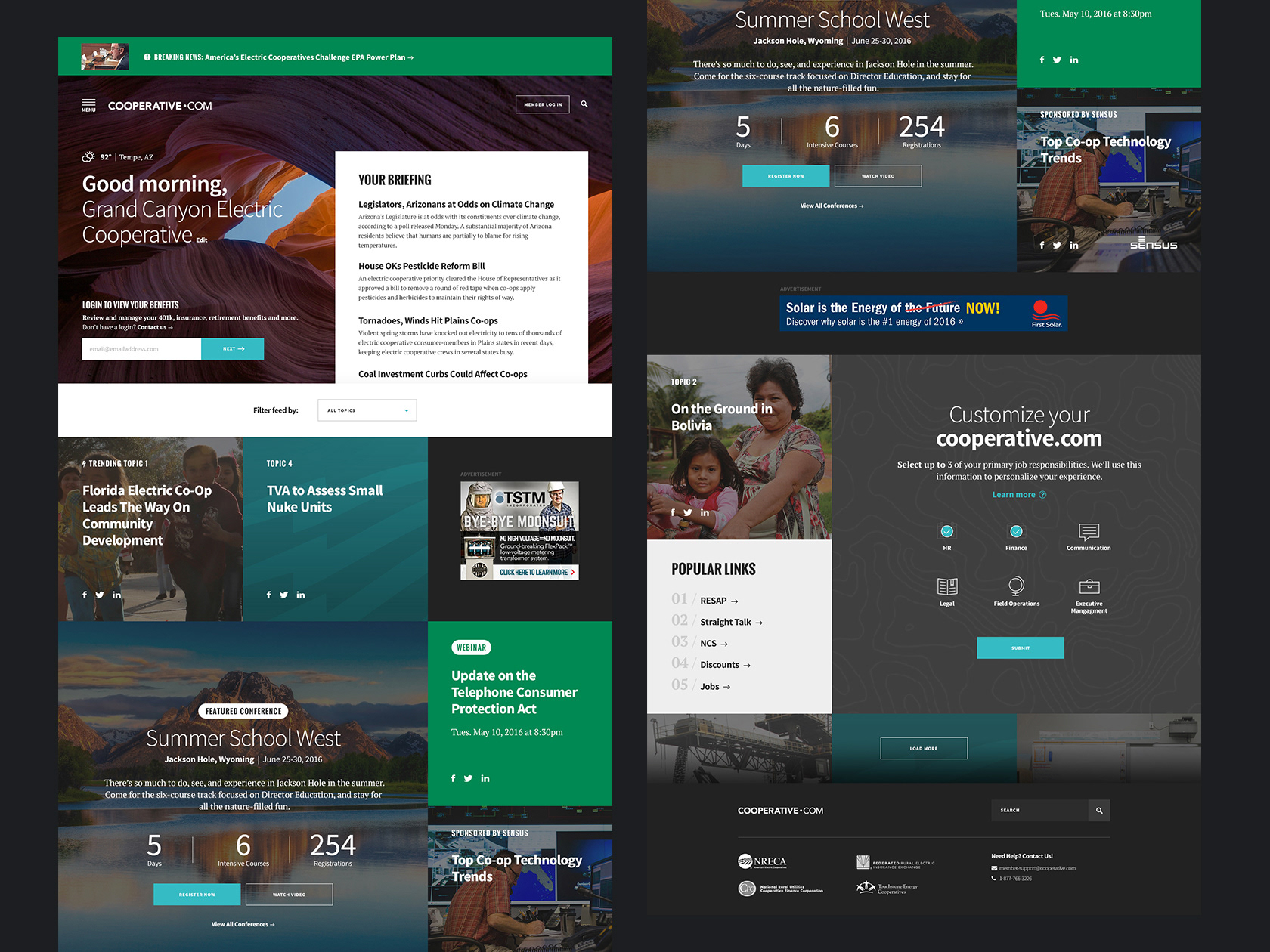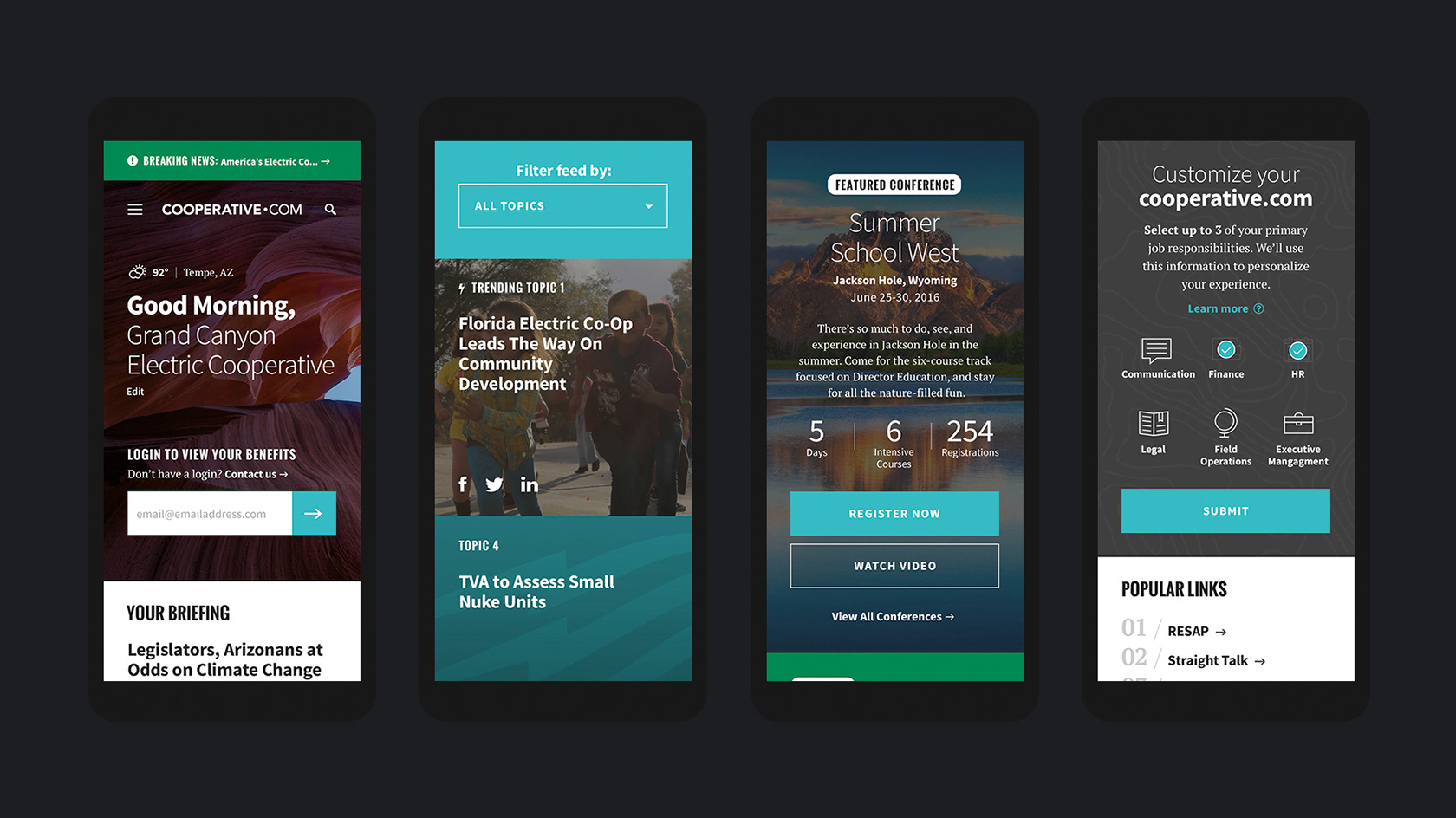 To navigate through this experience, we executed this menu drawer overlay to help users navigate through the website's information architecture.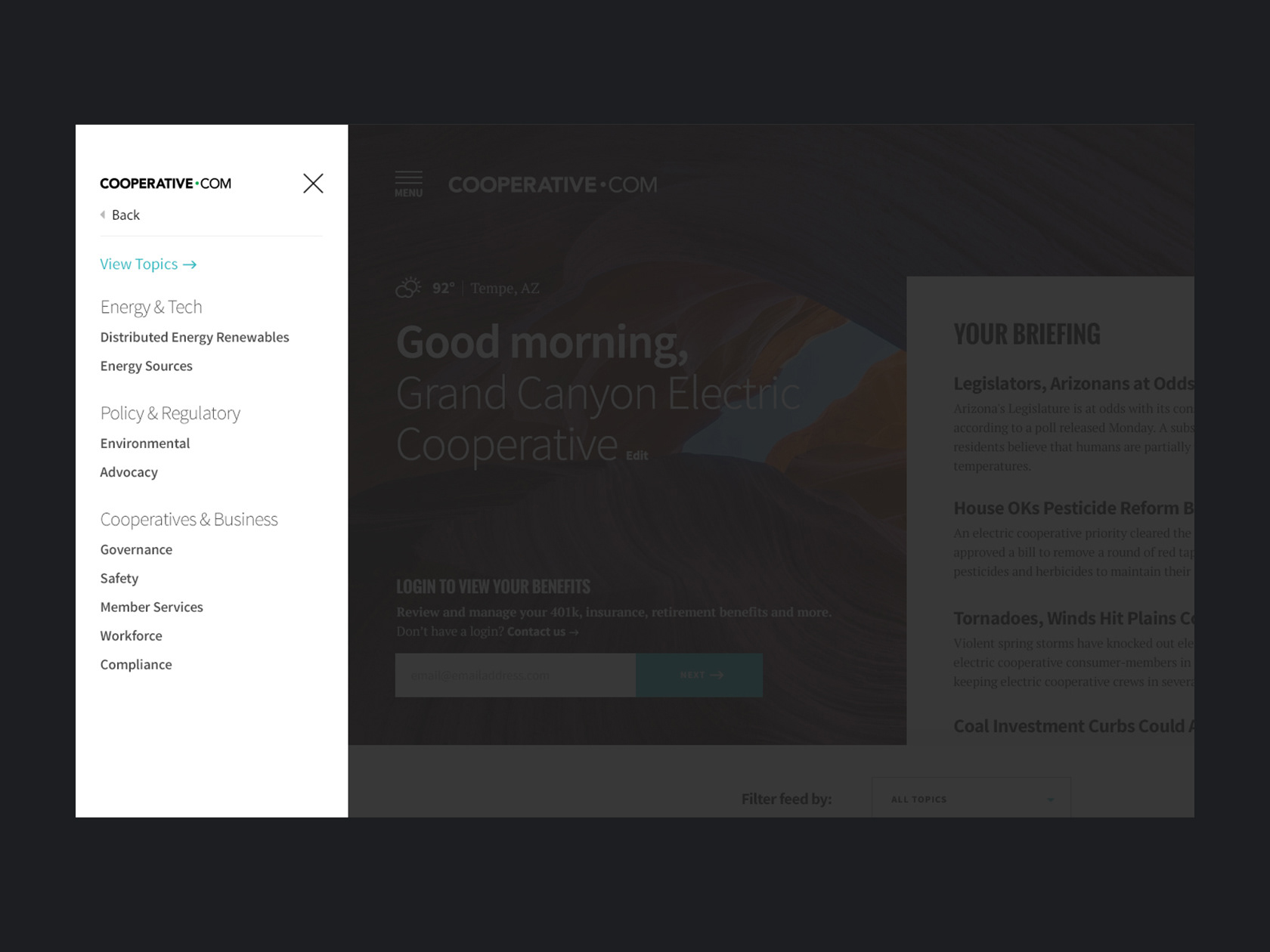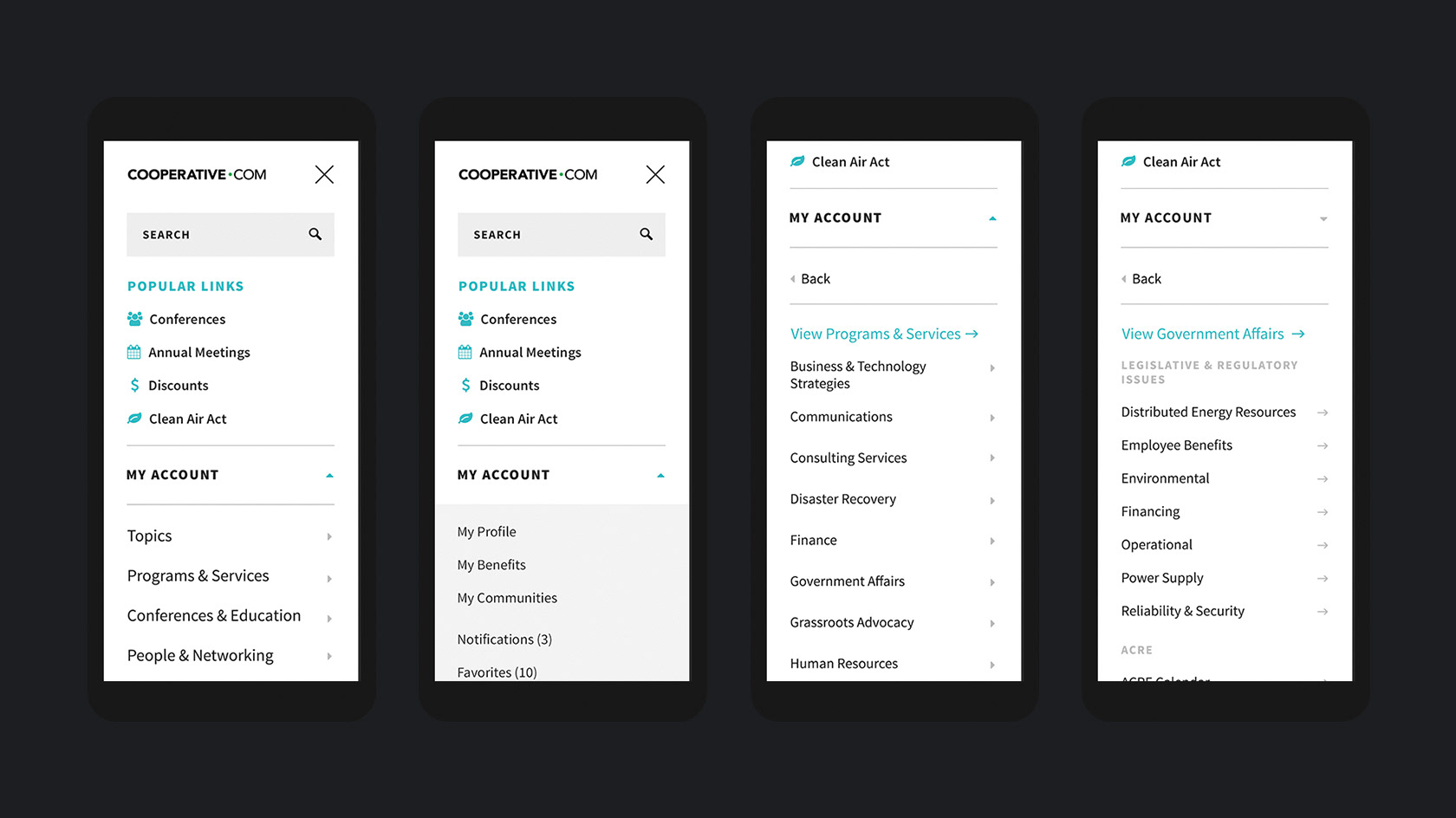 For a hyper search experience, we designed a fullscreen search experience for users to find what they need.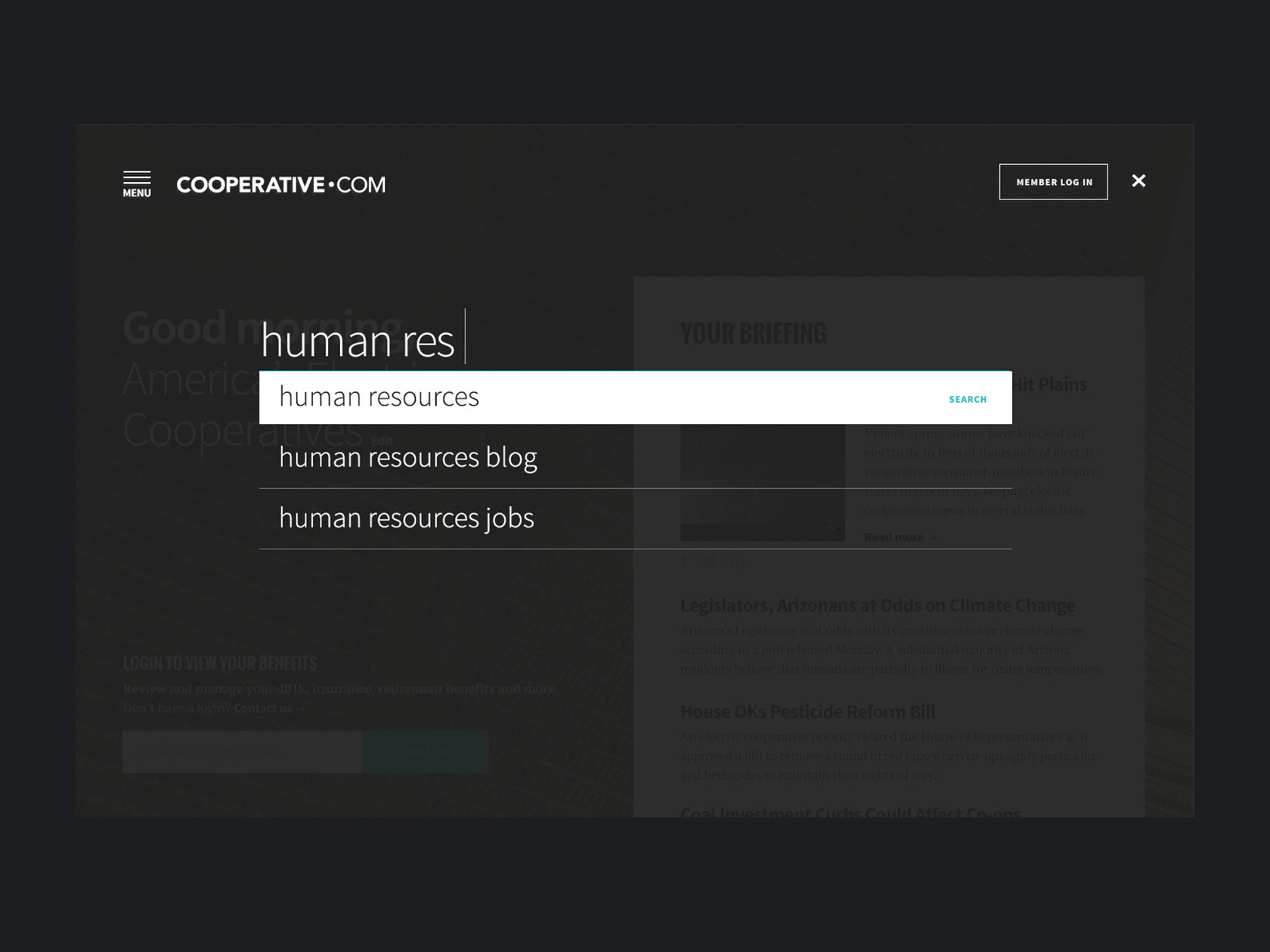 This component is created for the client to feature any livestreams for any users to participate in.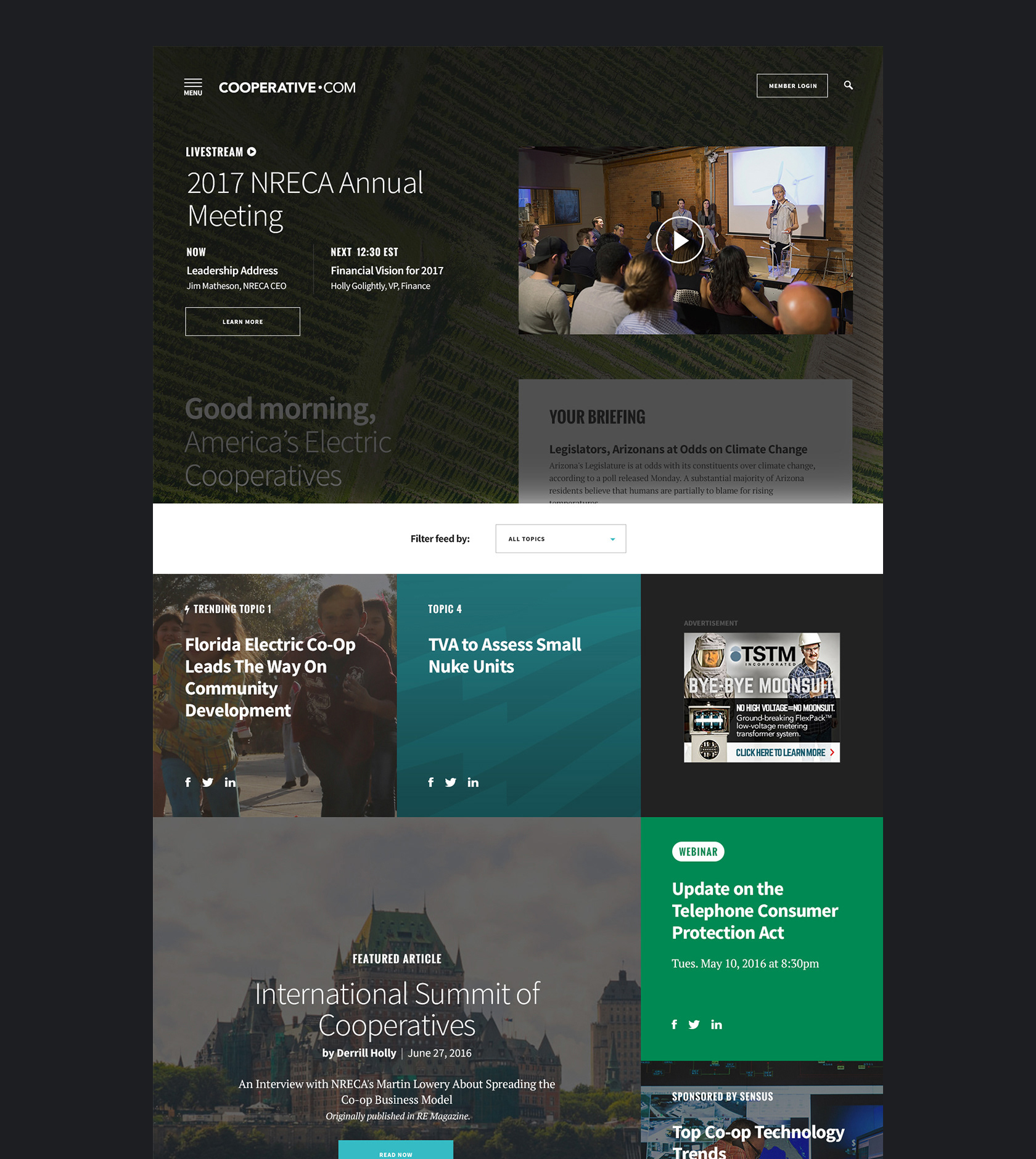 This is a detailed page for users logged into the experience. They are able to see other members and what are the latest resources.  
Promoting a page that creates interest to grow professionally, their networks, and be in a different city. We want to create visual interest but stay modern in presentation.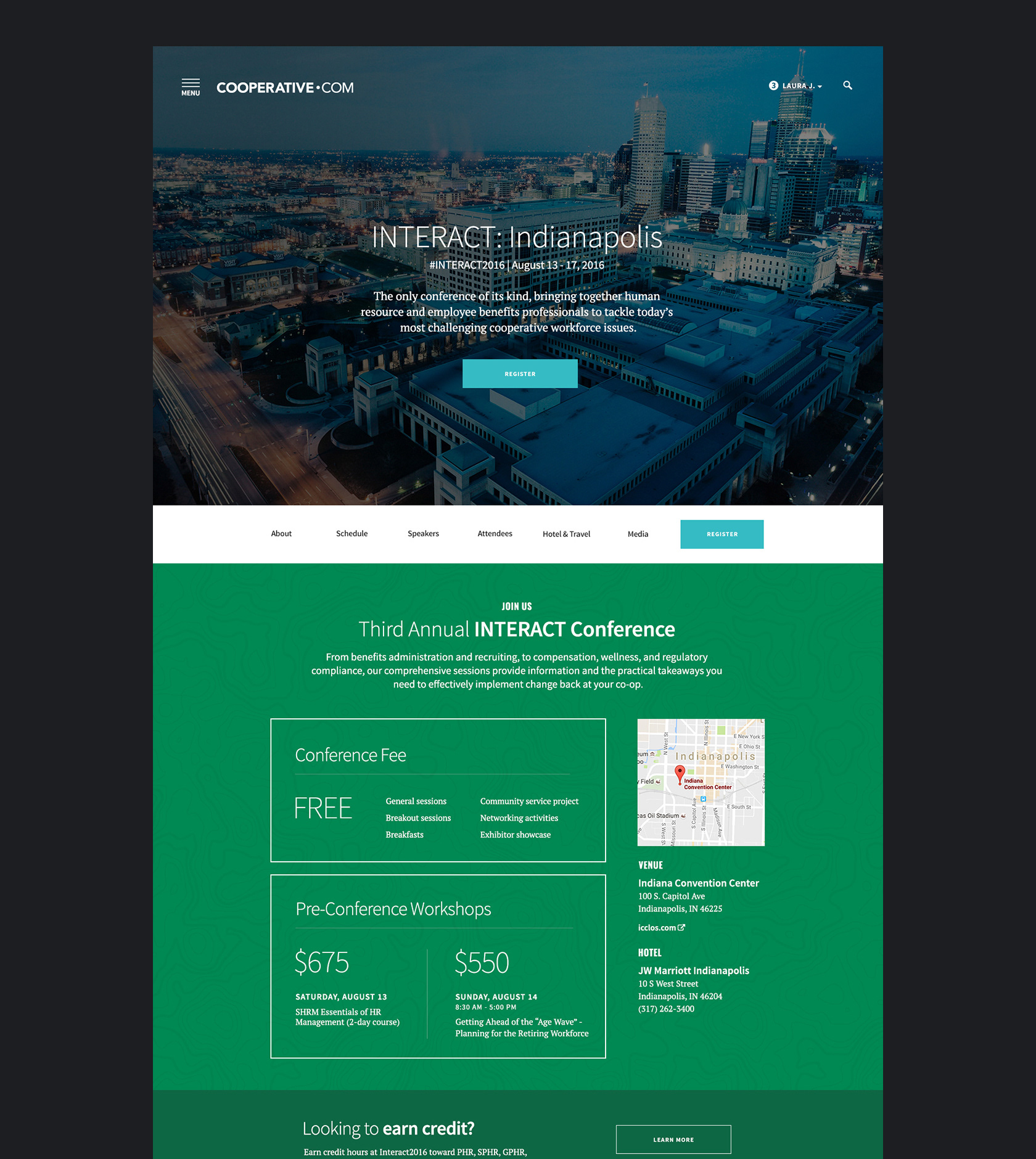 Users are able to mark which session they wish to attend in the Schedule feature. On the right, we can out the nearest airport and some history of the city.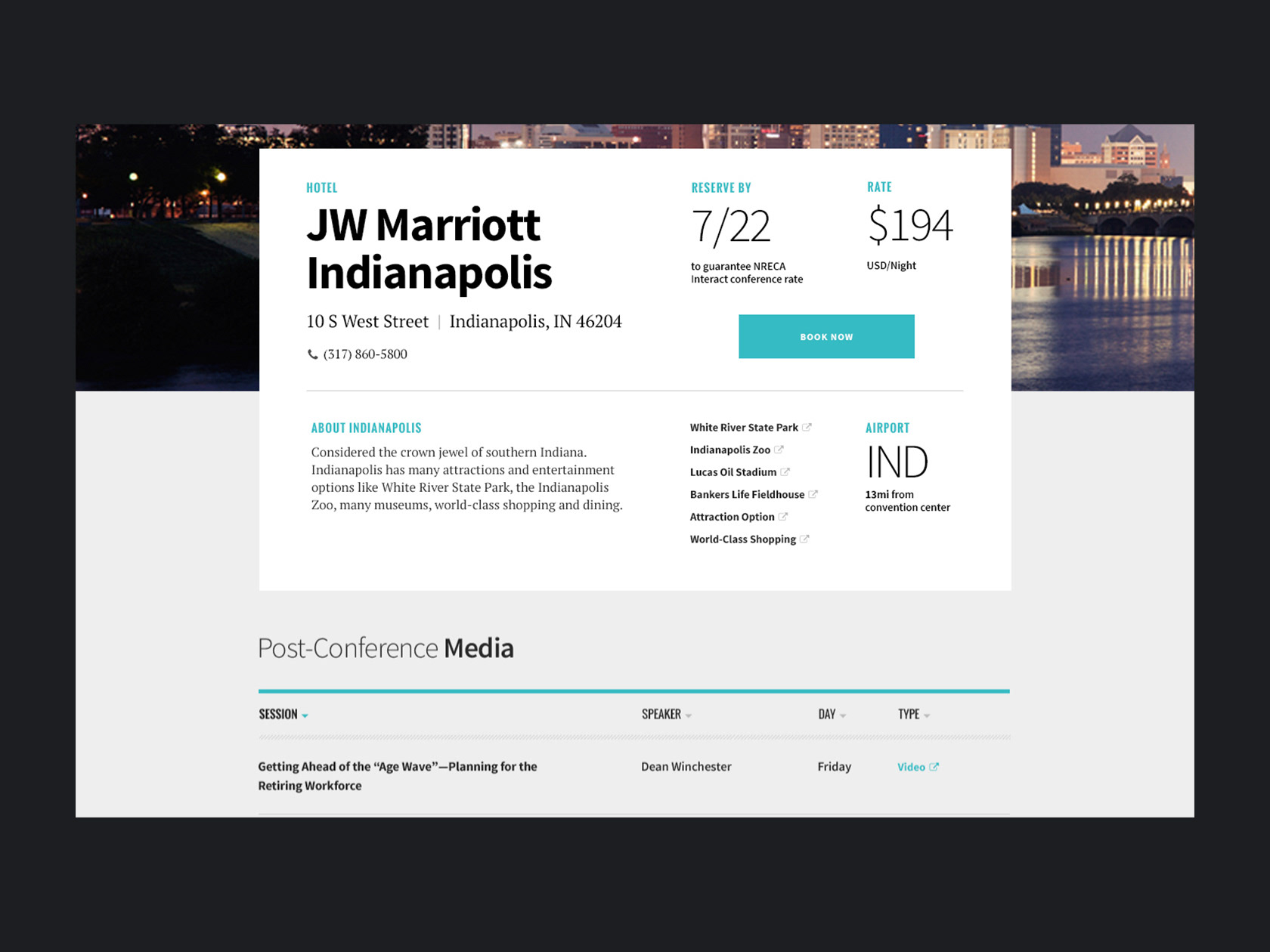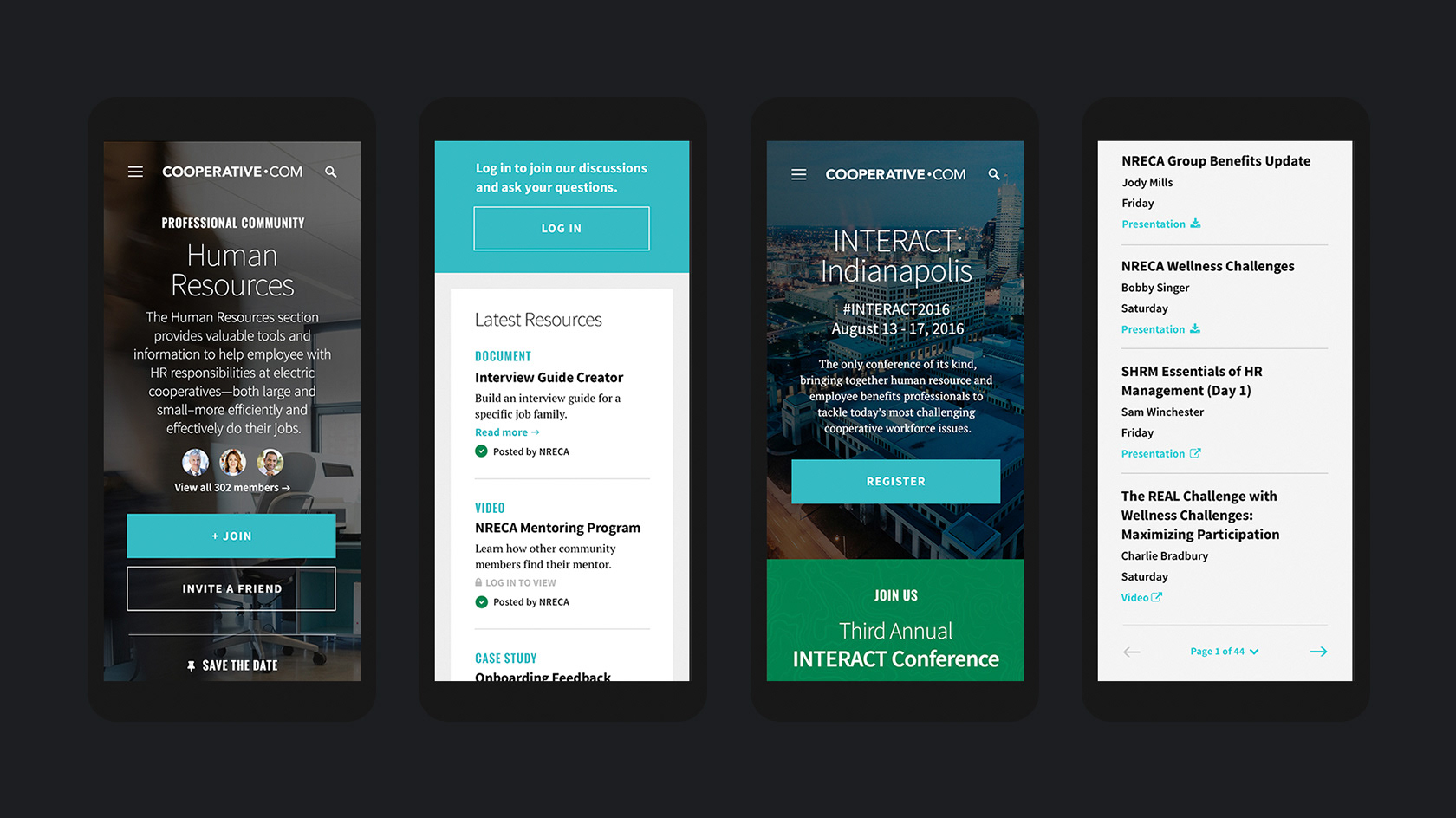 On this page, it collects and surface all piece of content such as case study, face sheets, and news related to this topic. 
Case Study Overlay in Topic Page 
When a user clicks on a Case Study, it is presented in this modal overlay. They are able to read and digest, see who are the authors, and provide feedback to rank the case study.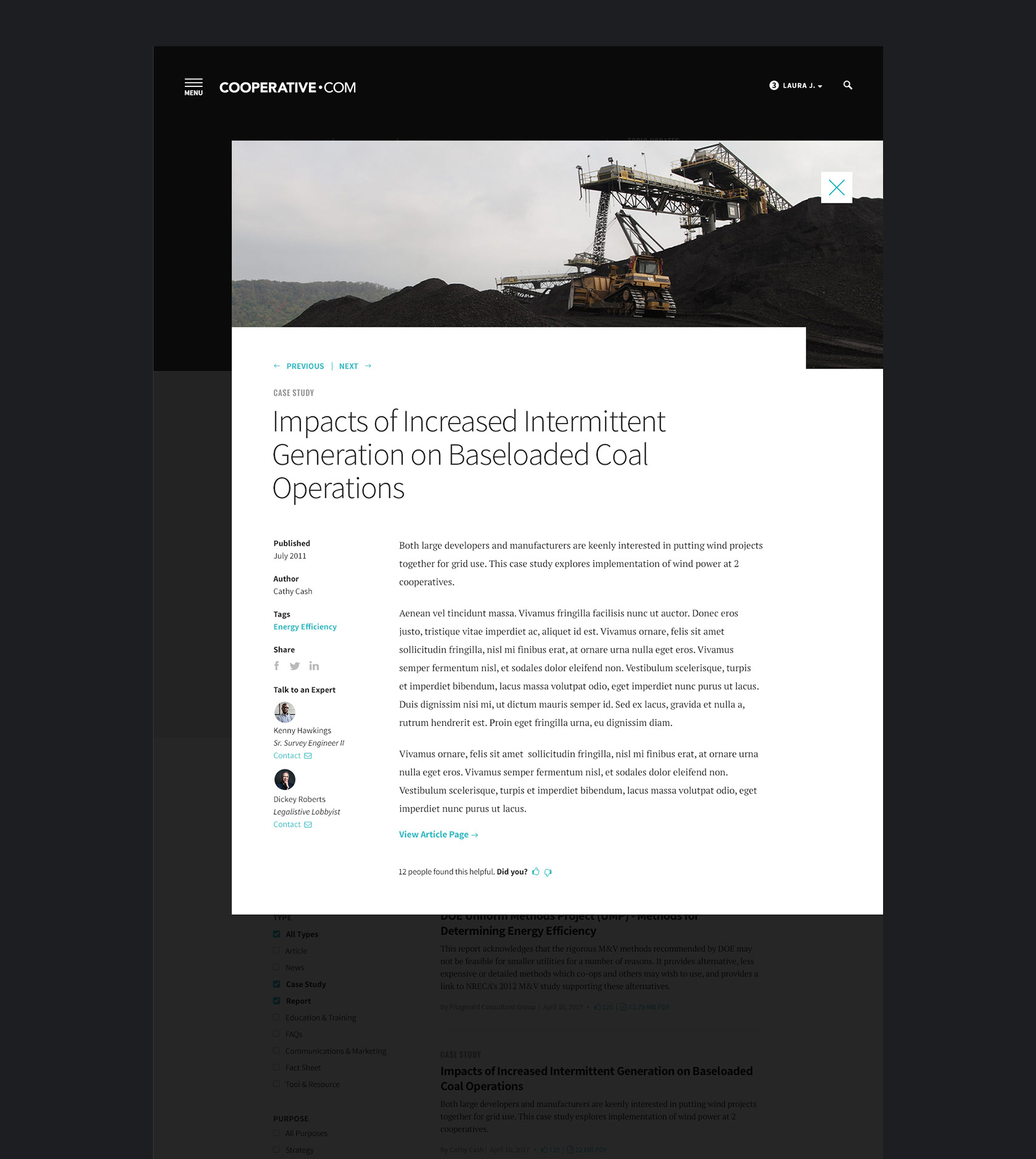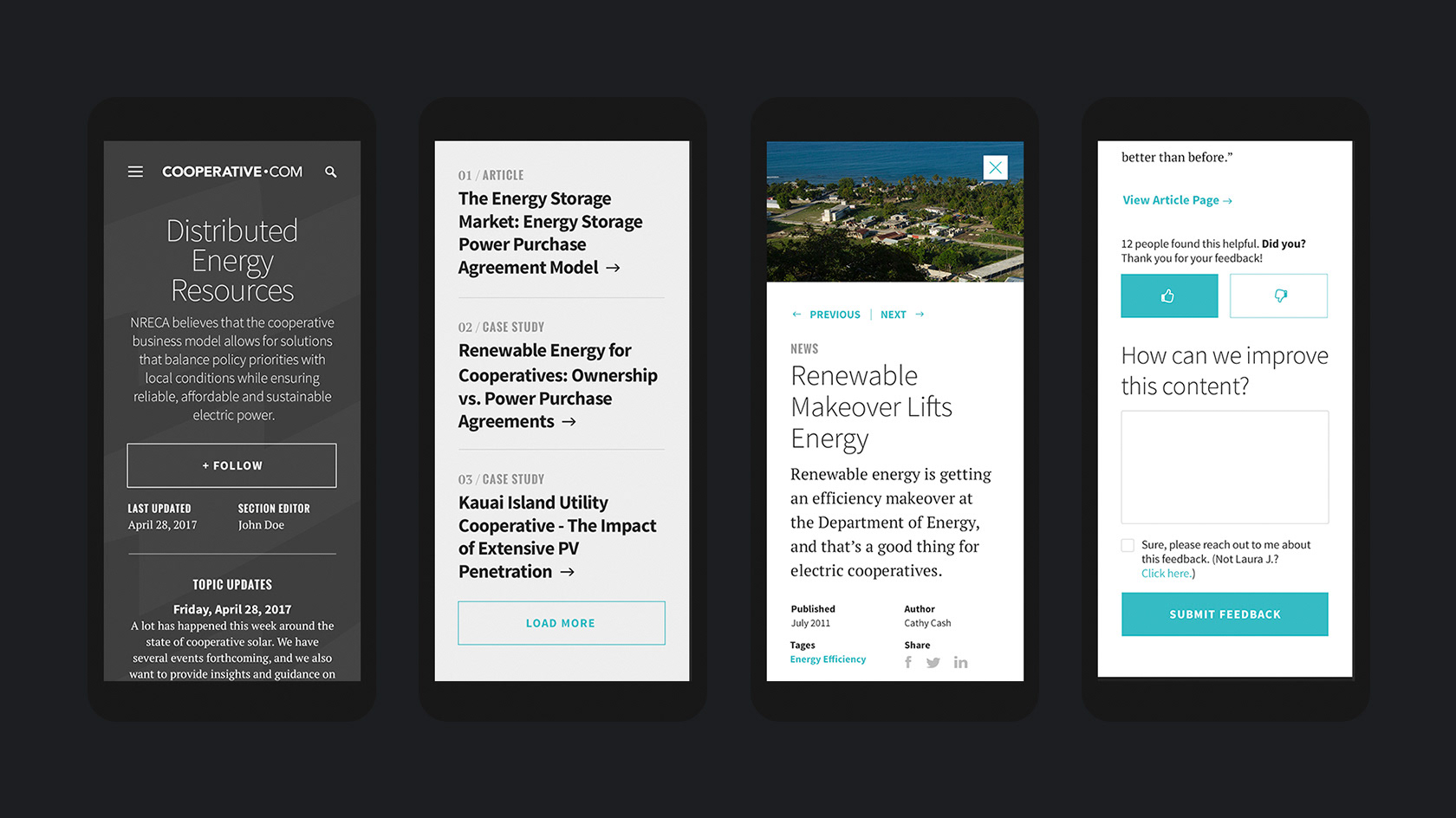 Program and Services Page 
This page is for key teams working in specific categories. This gives teams a platform to feature important content, show who they are, and a call to action to join their meeting. 
In a vertical scroll, we were able to tell the brand story and highlight key moments.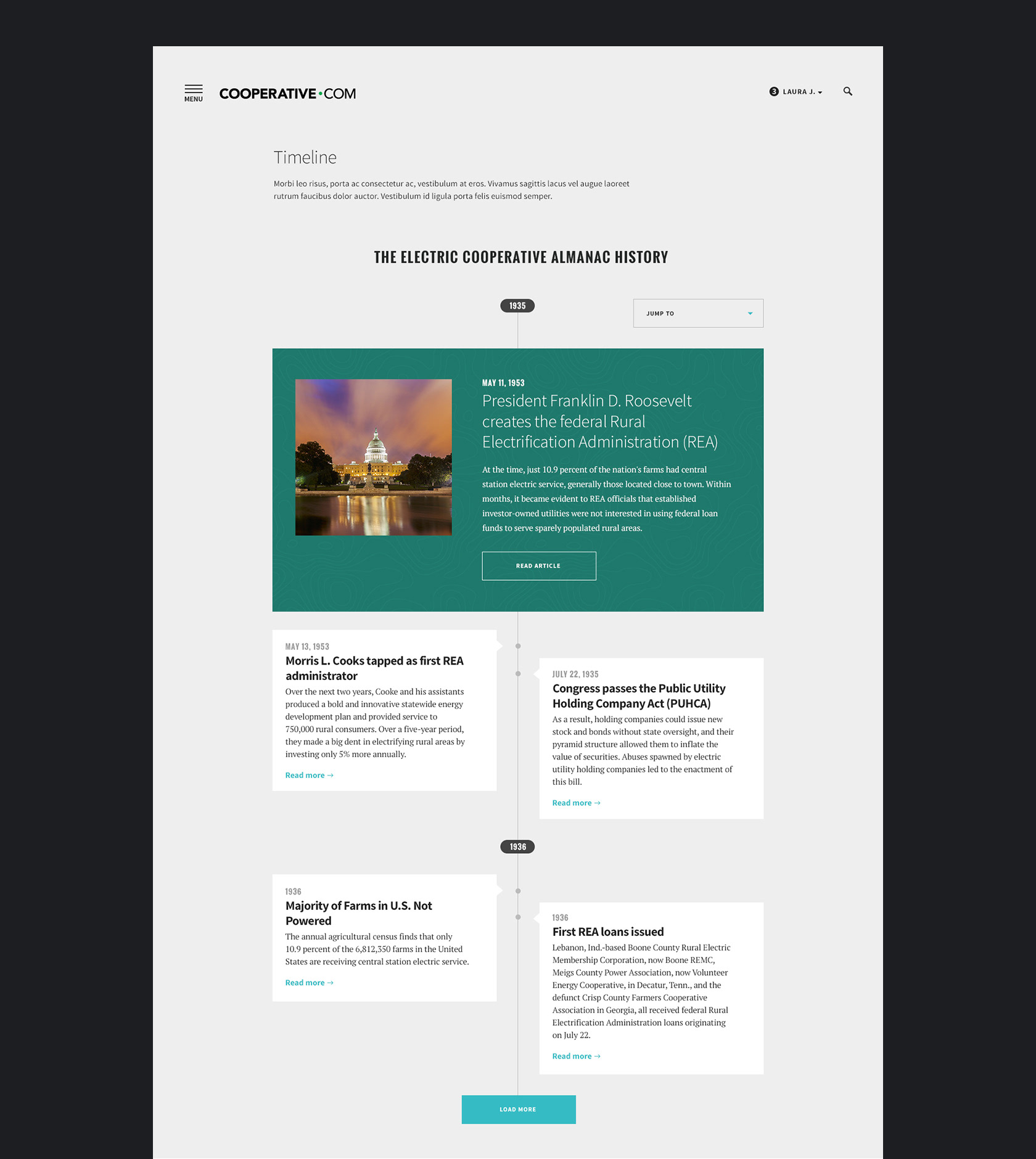 The brand provides to their users high quality photos that can be used for social media, publications, and advertisements.