This website concept for a federal medical data house. The challenge is to improve the experience of seeking public healthcare dataset. They store valuable information that's valuable to any data analyst and data savy viewers but navigating through tons of nested pages weren't ideal to users. So, through iteration and user testings, we learned and implemented an improved experience to get datasets.
(Client logo is blurred because website did not go live.)
In design, our small team would collaborate on pages and features. I built the design system to unify and bring consistency across designs. I would present design to client and attend any meetings where design insights are needed. I worked closely with the scrum master, engineers, and quality assurance lead to make sure the design is met in development.  
On landing, we made search front and center because the expert users knew what dataset they need. For casual viewers, this page tells a better brand story of what to expect through this experience.  There are areas to feature content, understand the architecture of the website, view Key Topics in Category pages, see interactive visualizations, and find data visualization tools.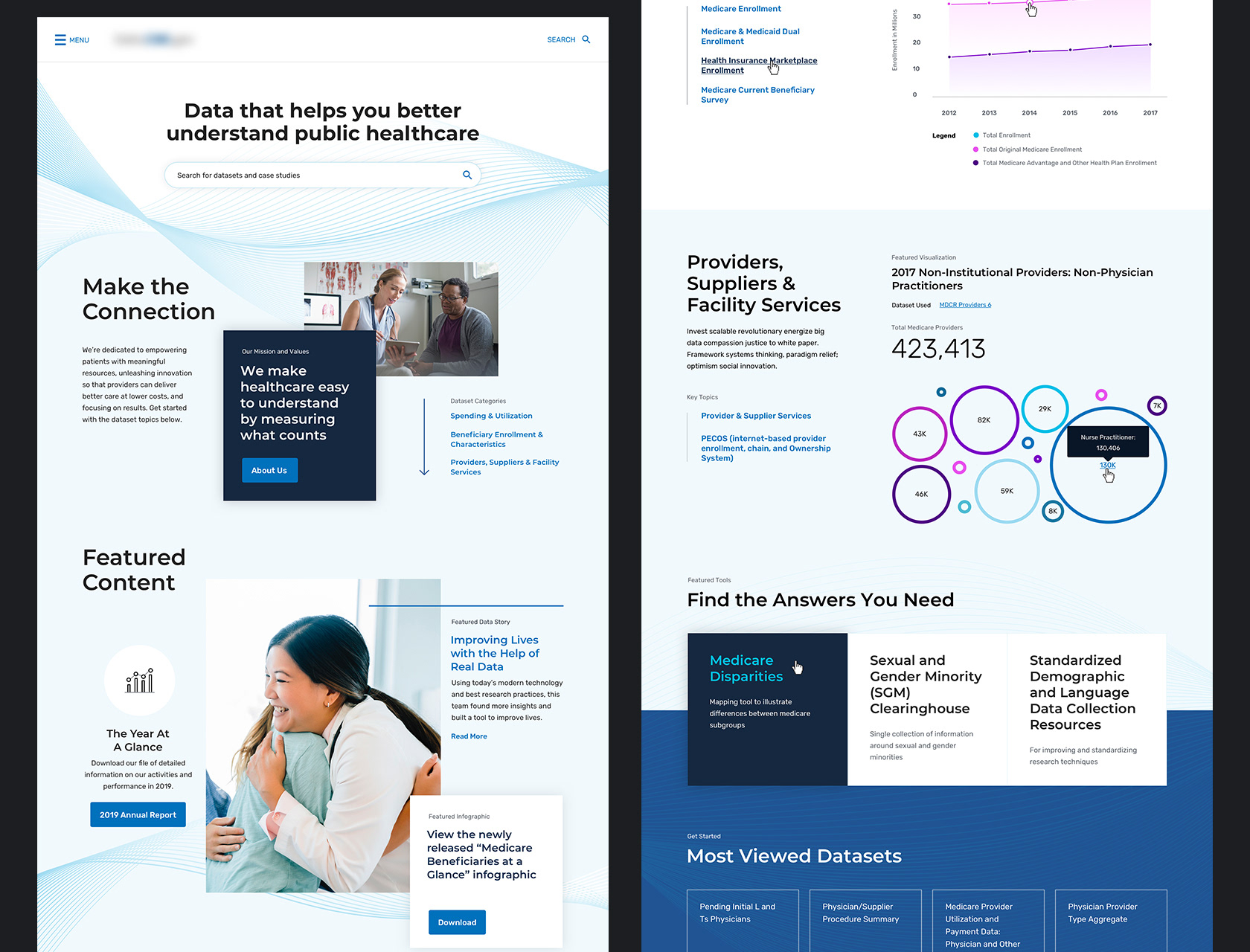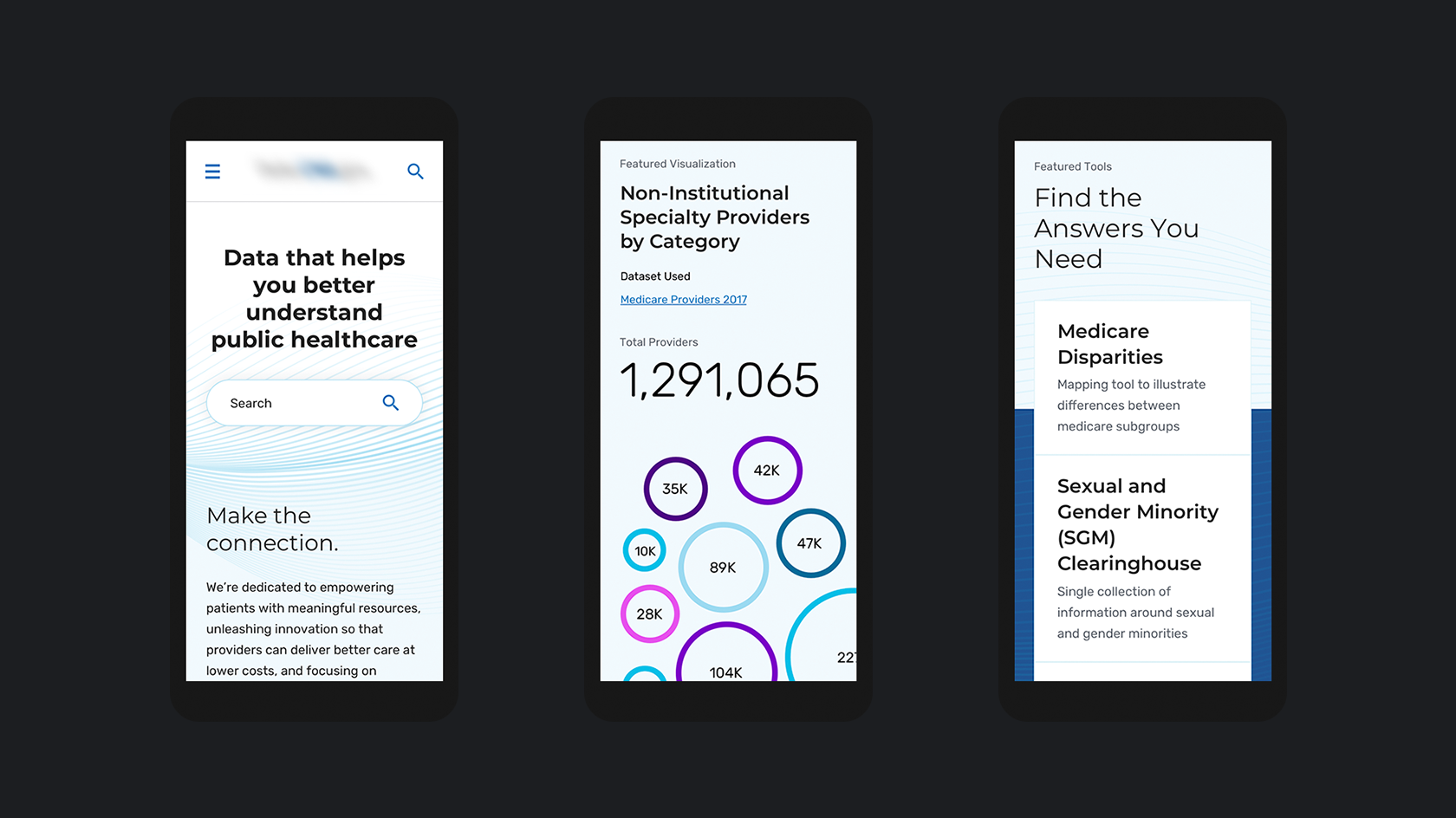 The website is broken down into three overarching Category pages. These templates, they'll learn what category they're reading about, see all related healthcare datasets, any sub-tops, recommended visualization tools, success case studies of using the datasets, and case studies. We jam-packed all these features to make it possible to go between pages.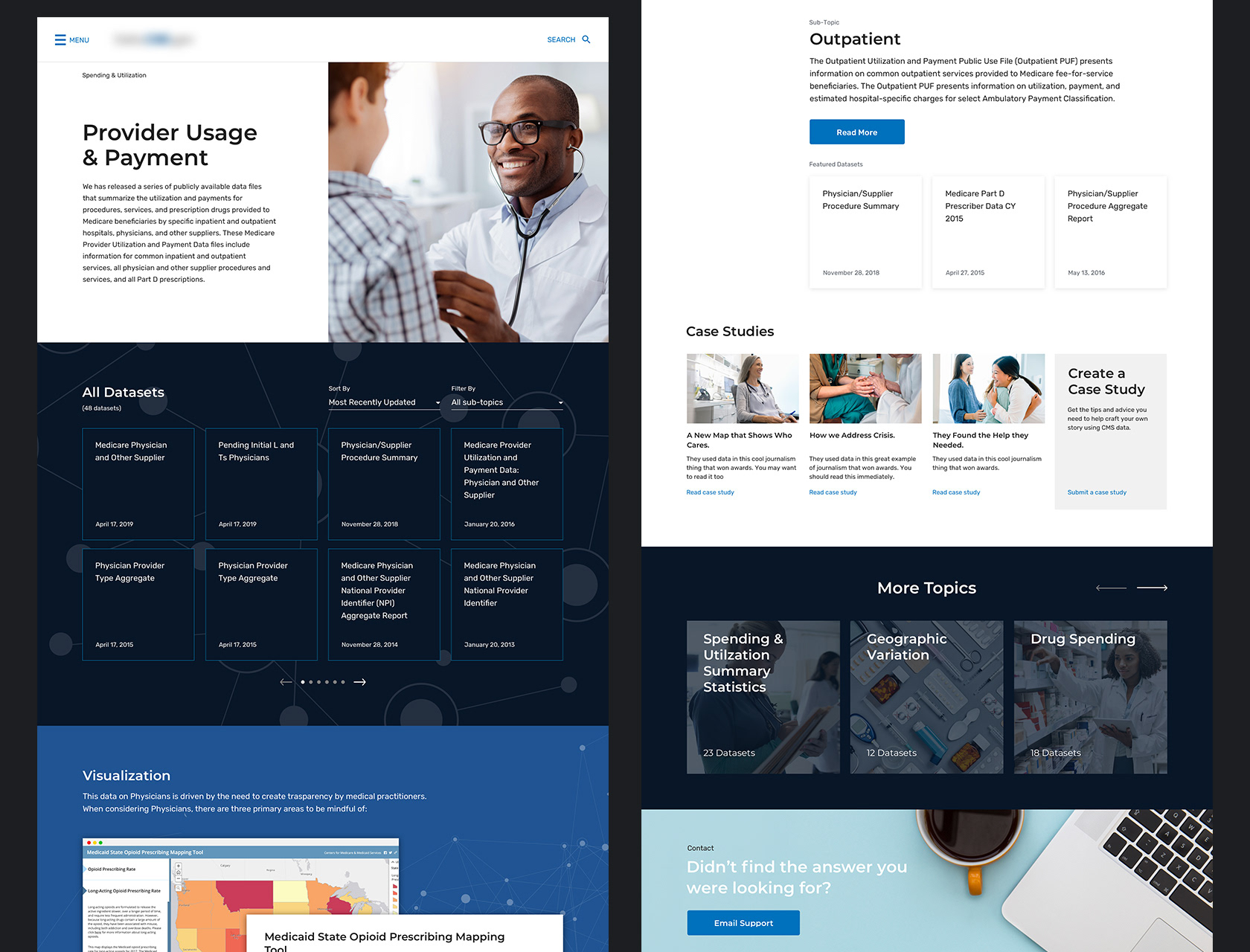 Users are able to dive deeper into learning about the datasets they are able to download. Between making a decision to download, users are able to understand as much as they could through details displayed. They are able to find related resources and know how up to date the dataset is.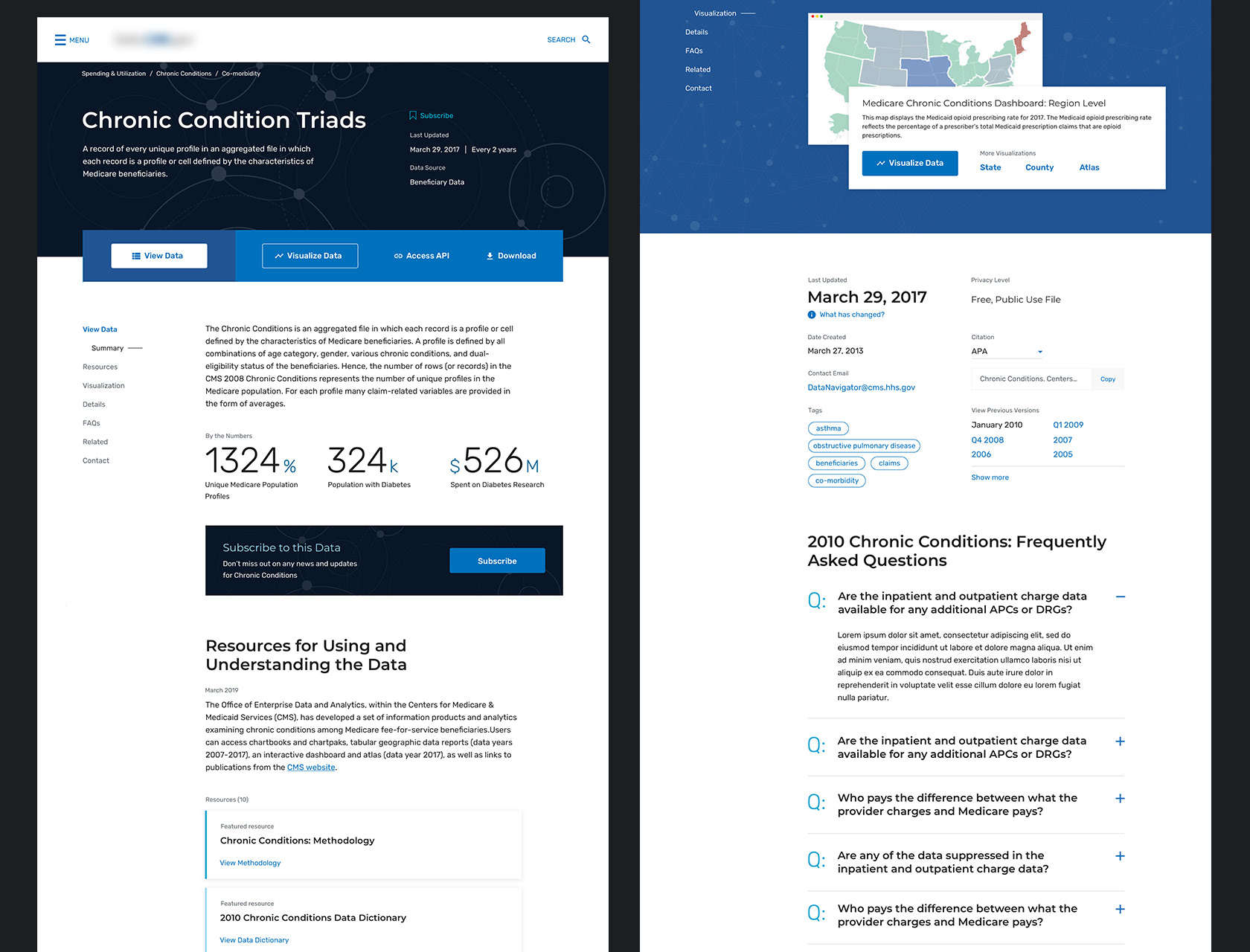 Data Dictionary & Dataset Updates Log
On the left, we designed a data dictionary for each datasets. This template helps users understand any specific words they didn't understand fully. Inside the page, there's an in-page search feature to narrow down and navigate directly to the desired term. 
On the right, each datasets have an update log. This is helpful to know what have been added, removed, and changed in the dataset resources.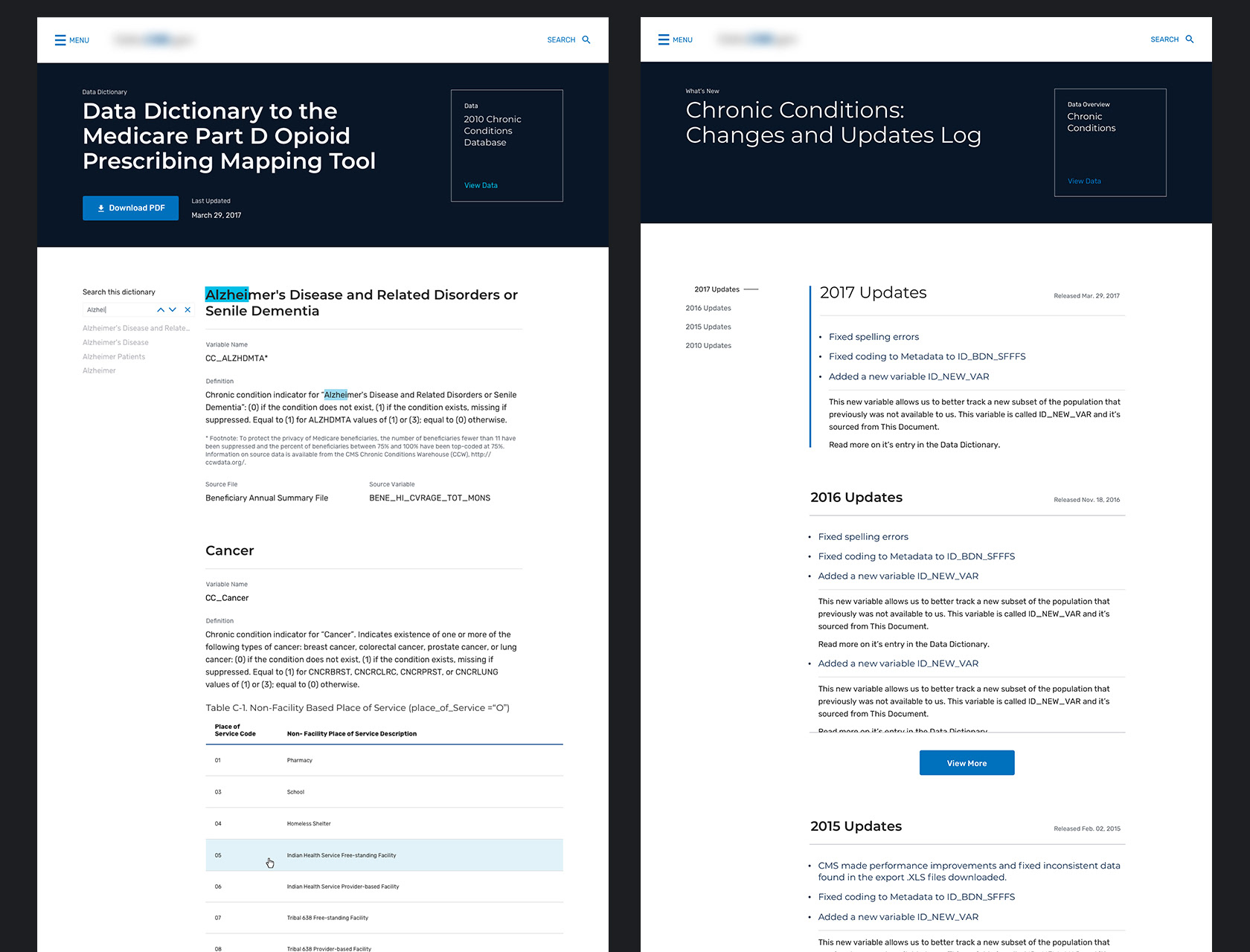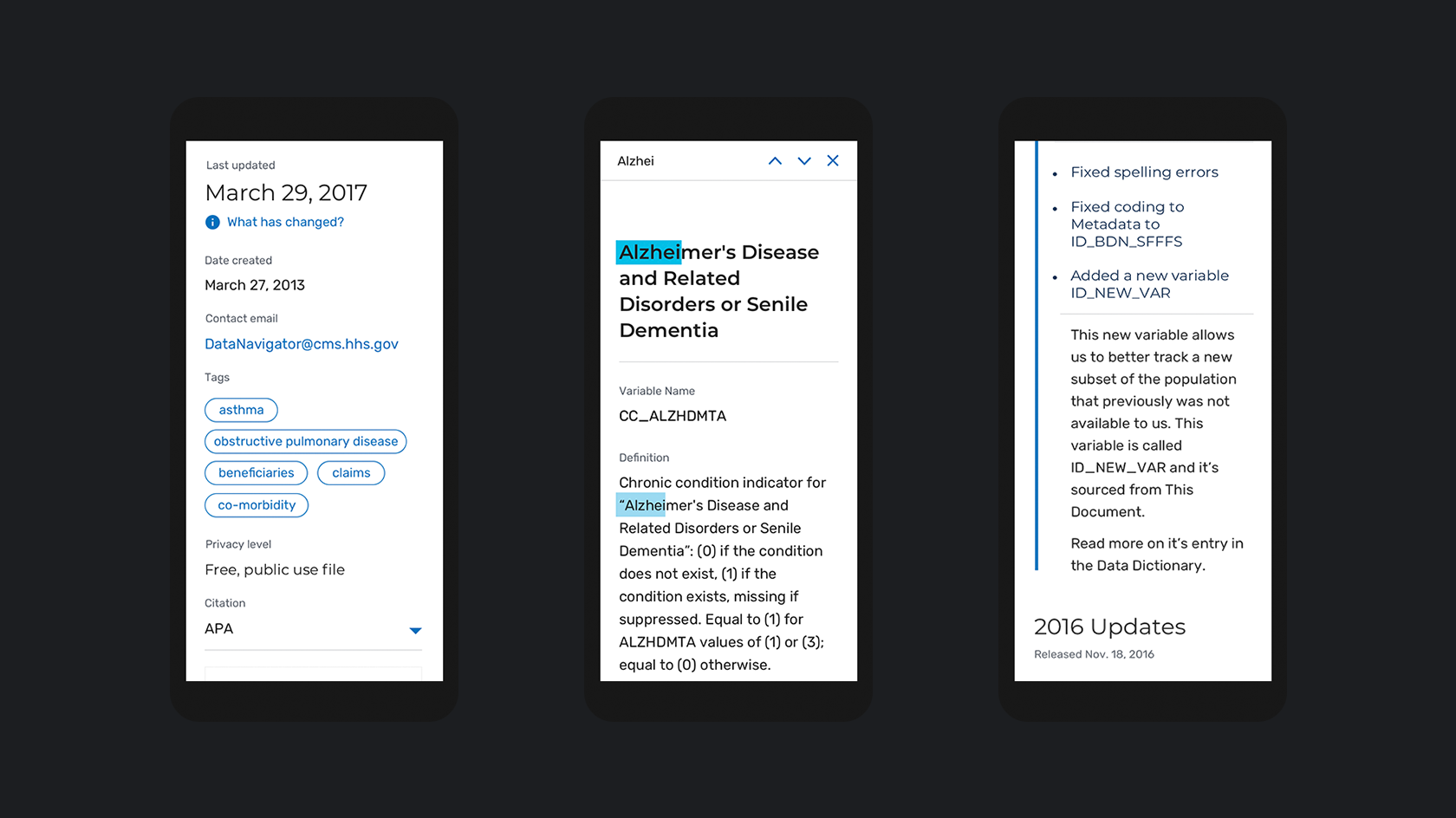 This article template gives the brand the opportunity to tell their successes, lesson learned, and resources.