EMERGE is one of AIGA's national initiatives for the design community. It's meant to serve designers with 0-5 years of professional experience, by helping them hone their craft, develop their skills, and become effective leaders. After receiving a grant to extend the initiative, its founders brought chapter leaders together to re-strategize and re-tool the program across America. The challenge was to update an old brand that wasn't keeping up with the times, while being mindful that the brand would have offshoots across all 70+ AIGA chapters.

Fun fact: Our campaign reached over 1M+ readers across social media and our blog, which is 4x the amount of AIGA's official membership count.
I serve as the Branding Lead for this initiative. Its previous brand identity leaned on print design aesthetics, making it less accessible and appealing to today's emerging designers (who mainly interact with AIGA brands digitally and through live event programming). Harkening on the personalization of the digital age, our rebrand was focused on being people-forward. We spotlighted emerging designers, leaders and the design community writ large, showcasing the diverse voices within the industry. This was paired with an overlay of branded gradients to reflect career growth, along with a set of textures as "radiants" projected from the main figure in each EMERGE picture. At the end of the project, our brand guidelines and assets were made into open source documents so that they could be accessed by AIGA chapter leaders across America. ​​​​​​​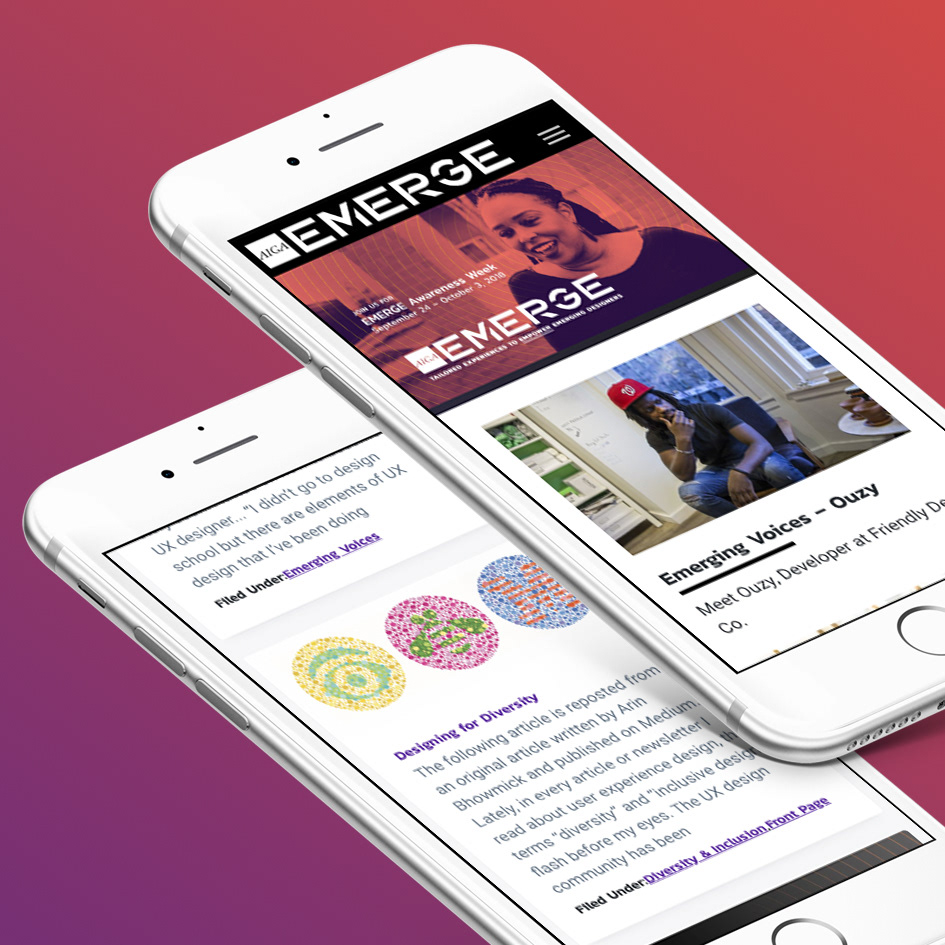 AIGA's Chapters using my brand identity assets for visuals for their events.