Merck KGaA is a global pharmaceutical and chemicals company. They serve healthcare providers, patients, and consumers by providing content highlighting their products. The challenge was around systemizing brand integrity. How might we create brand consistency so that all Merck websites (across 70+ countries) feel integrated under one brand umbrella?

Fun fact: Merck is the world's oldest chemical and pharmaceutical company in the world. It was founded in 1668.
I joined the team to understand and implement the client request for new components and templates for their content management system. Pages were built with editable components according to user preference. Each component would be adaptable across multiple device viewports. 

To streamline the creative process and unify all designs, I led the creation of a design system. Other challenges were to understand how mobile apps like WeChat can be integrated into the user login and registration process.
An example page comprised of a collection of components
Name of components are on the left.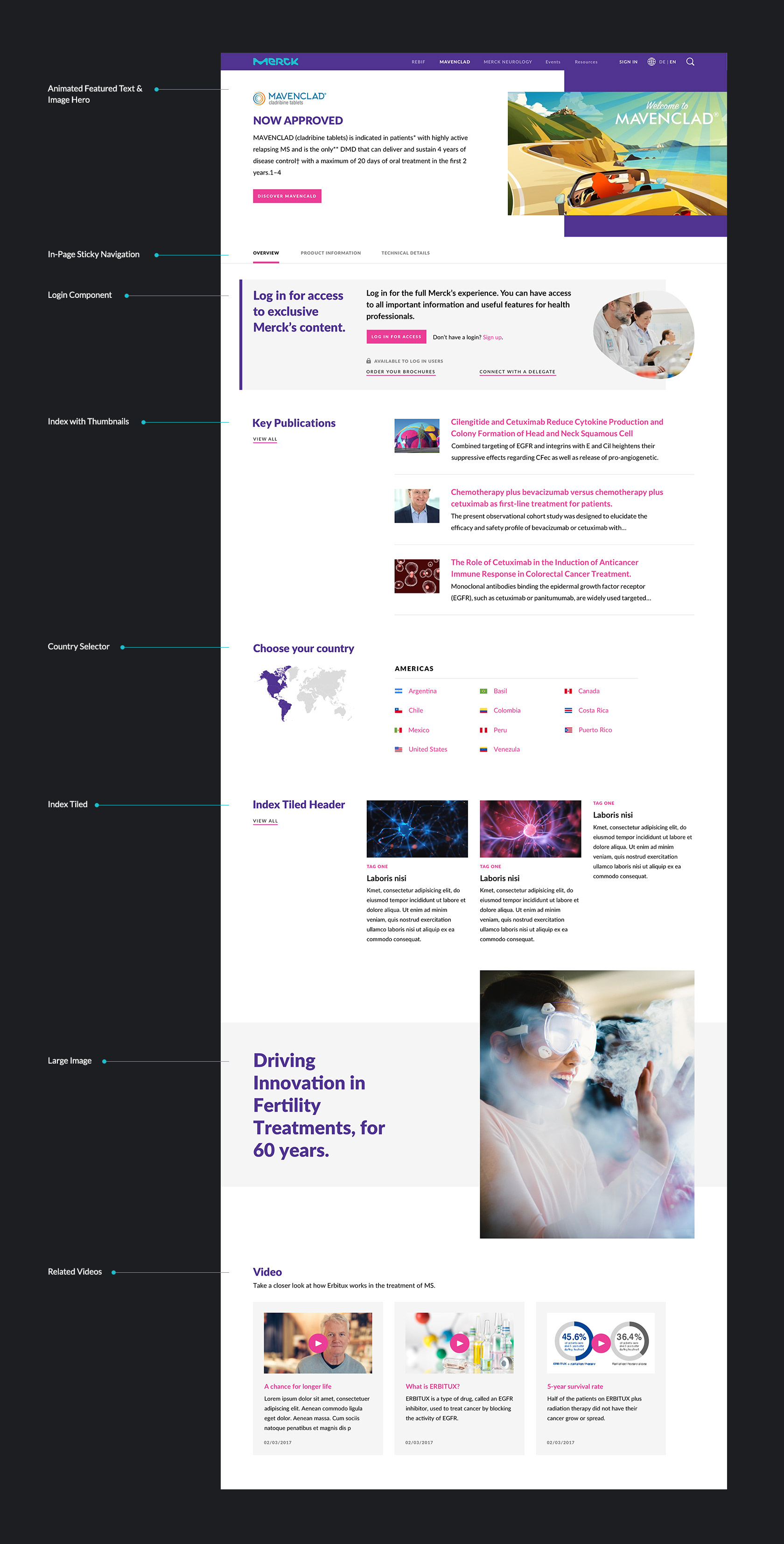 "My Account" page to allow users to have a profile, track their subscriptions, and request for data.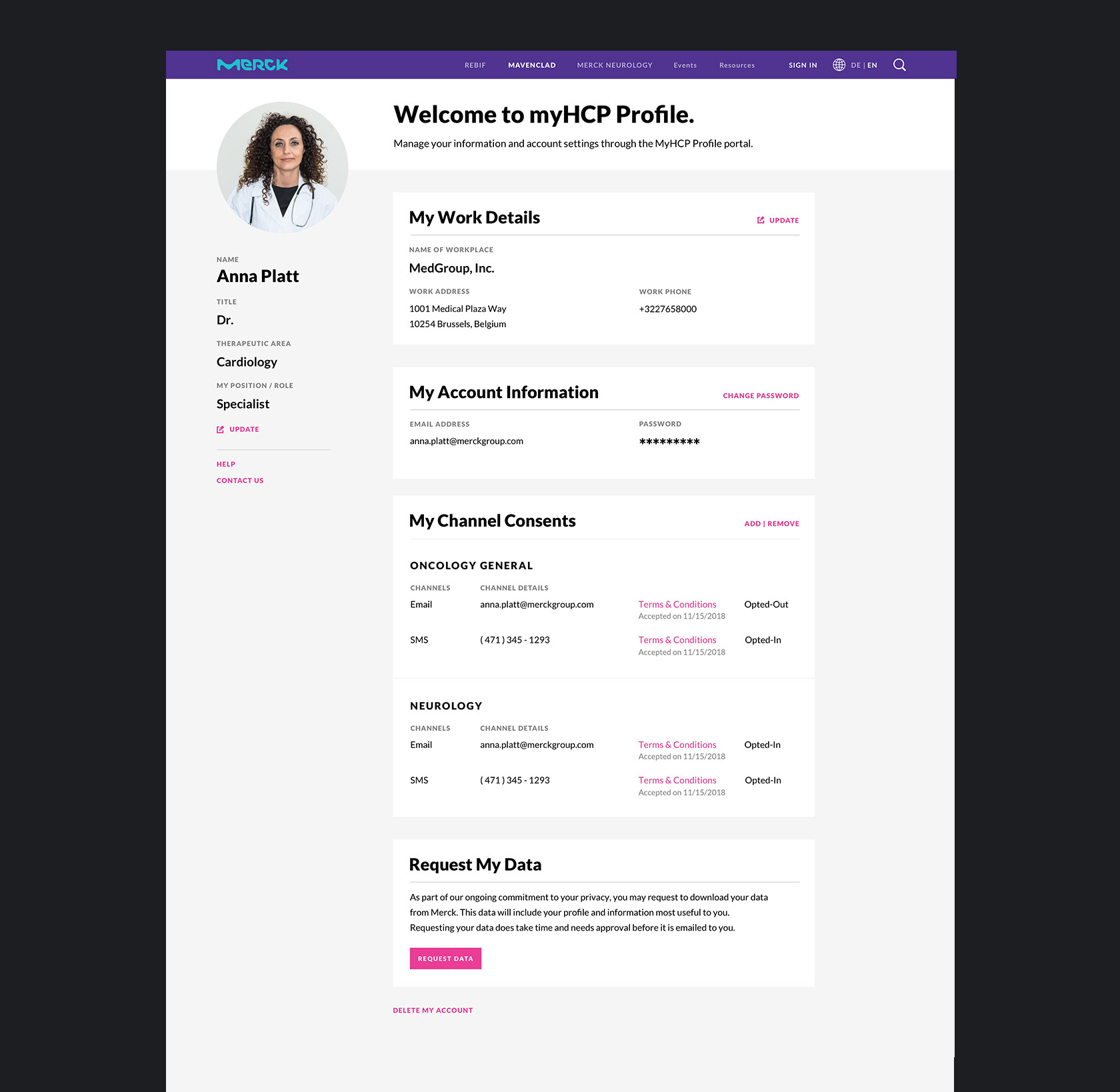 "Calendar" component to see what are the upcoming events and when they're happening. Each day is expandable to show more information. Users can use filters for narrow down content within the month.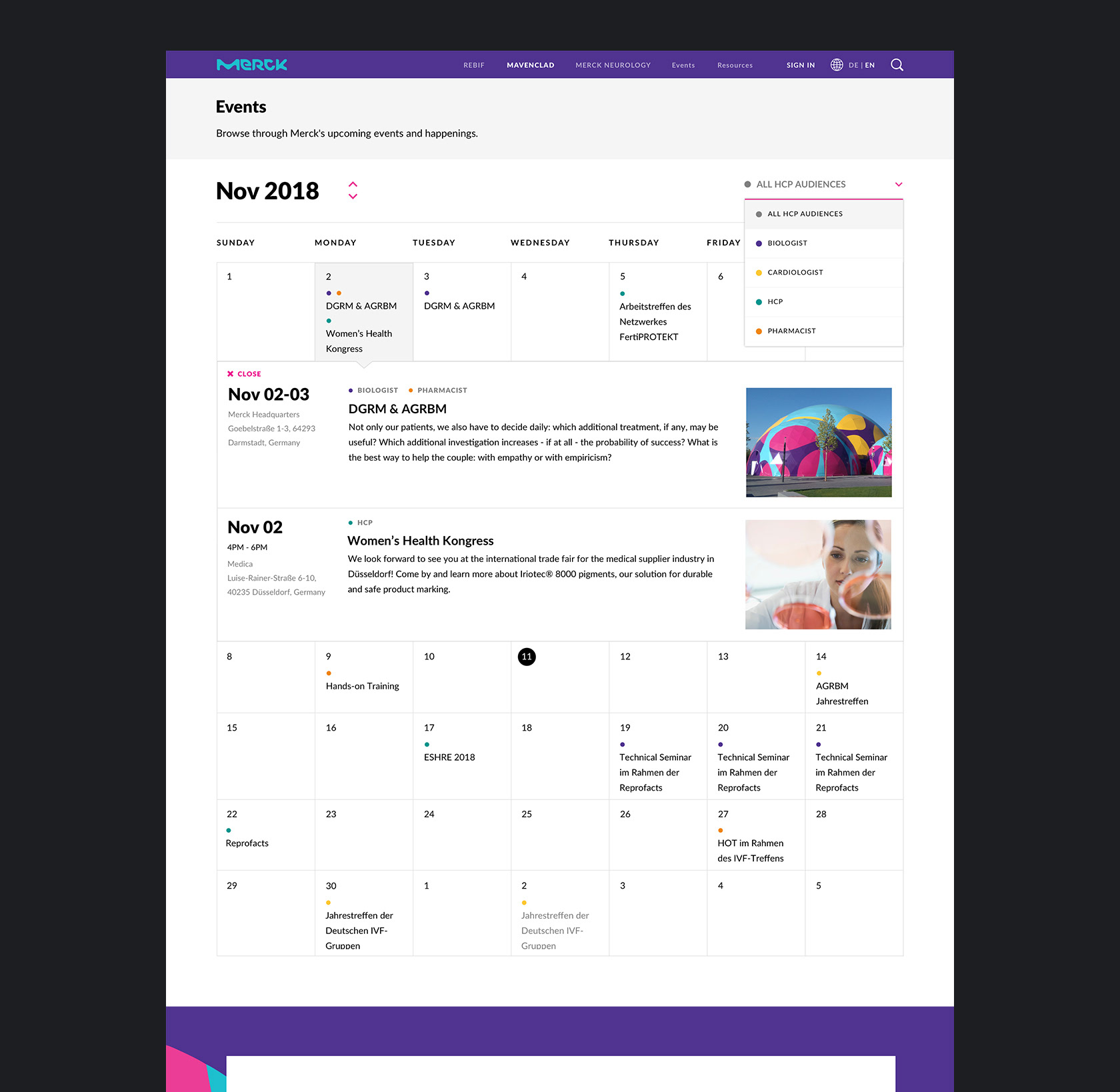 Unifying designs through a design system
Over 60+ components and templates were designed through Sketch but styles and atoms were not connected in a Library. Below are selected pages of the guidelines everyone have to abide by. 
Each still focuses on a specific style and shows it ties to the Merck design system. 
"Events" page to allow users to find an upcoming or past event. They are able to sort and filter the content for the best result.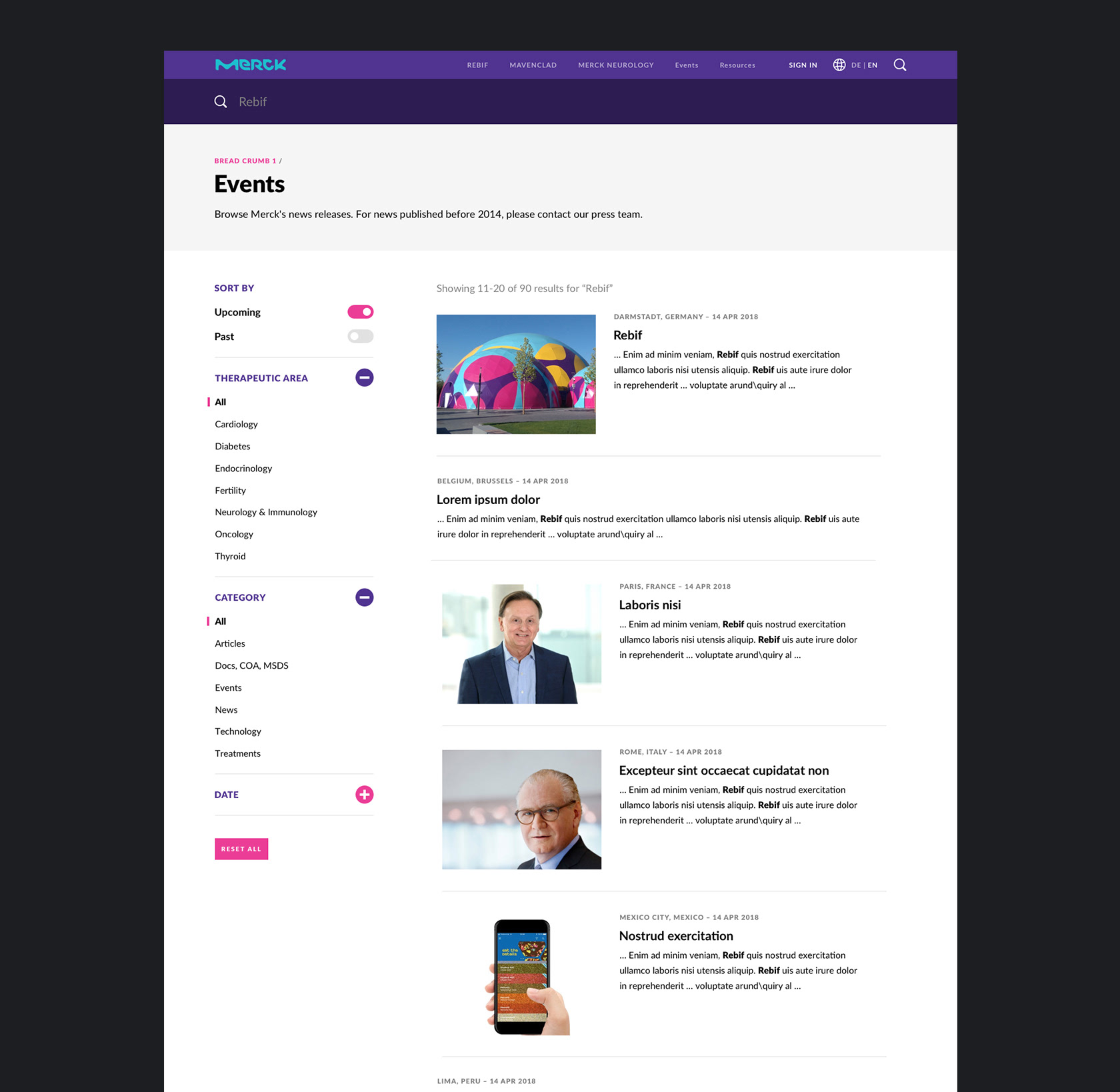 WeChat Registration User Flow
This shows through a desktop experience the touch points of a user registering for a new account using WeChat.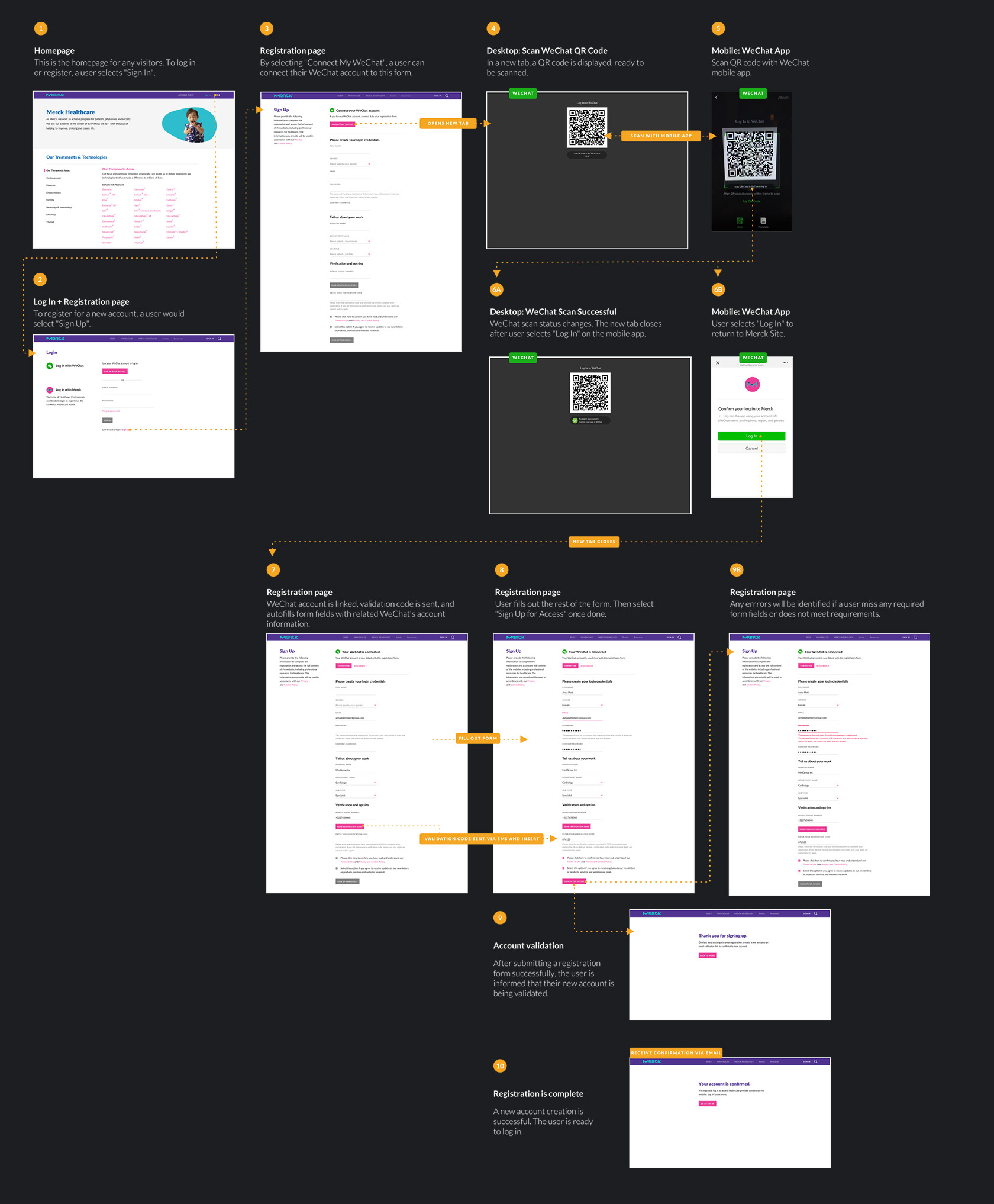 This shows the touch points of a user logging in with an existing WeChat+Merck account attempting to login.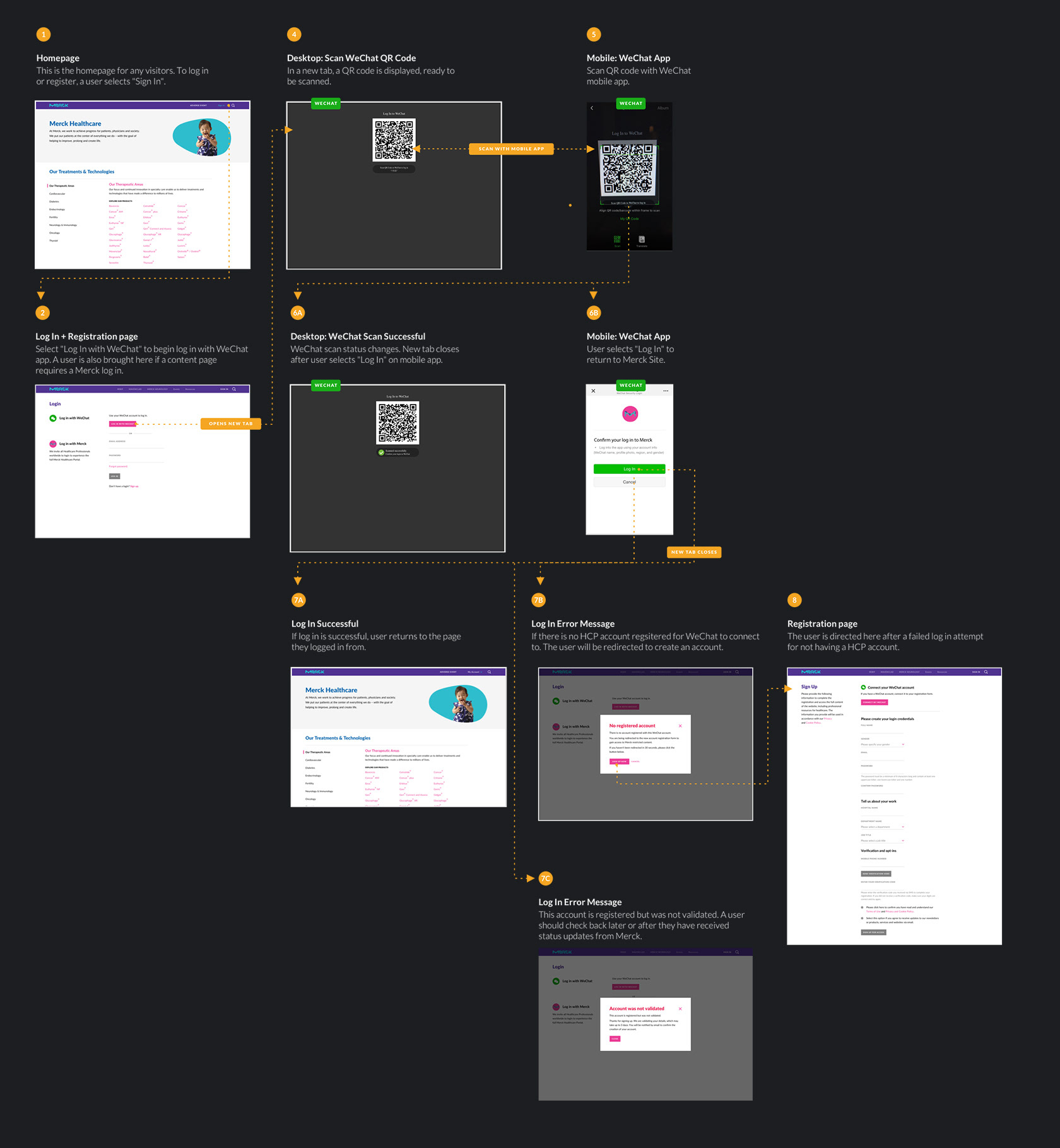 "Search" component where user search with keywords into the database. They would find downloadable content,   websites, and FAQs related to their search.