Federal Student Aid users are high schoolers, parents, counselors, and anyone that deals with financial aid. The challenge was to redesign the experience of learning about financial aid acquisition. How might we create an experience that makes it easier for FAFSA applicants to understand loans and grant funds so that they can find the resources they need? 
Fun fact: 13 million students benefit from FAFSA per year.
We created an experience that reflects the financial aid season on the homepage. We brought upfront popular sought-out links and educated the user on how simple it is to get financial aid. In a login experience, we retired a plain HTML table and reimagined the hierarchy of loans and grants owed, so that users would be able to have a digestible breakdown of information.​​​​​​​
​​​​​​​
Our thinking for this page is the hero component is intended to surface relevant seasonal links users should be aware for. If they are a first time visitor, the homepage provide a quick tid-bit of what to find in this website. Federal Student Aid is known for getting student aid and so, this page explains getting aid quickly.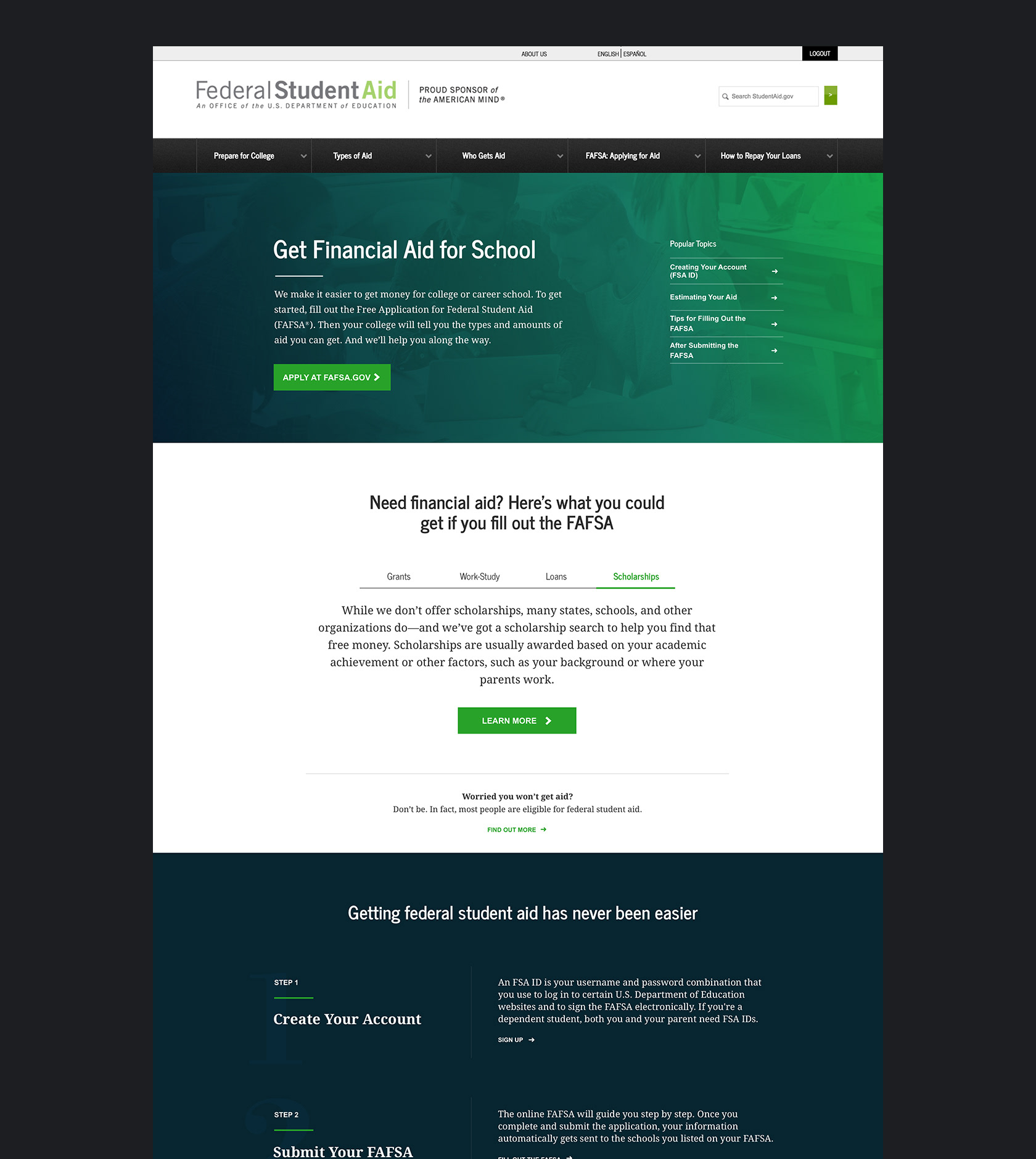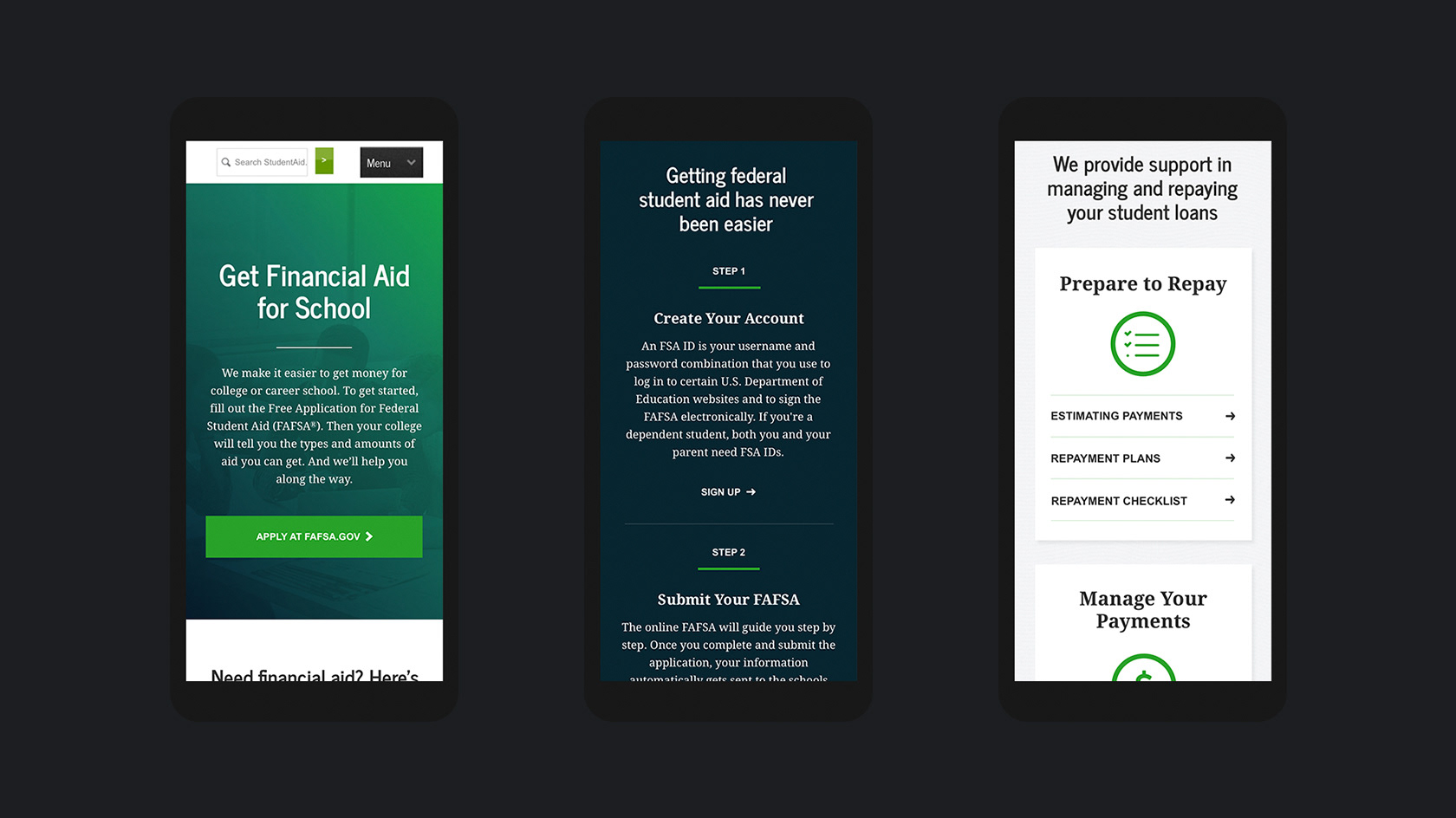 Federal Student Aid have so much information for students, parent's and counselors. If there are important information worth sharing to social media, there's a one-click copy-URL  to let users share their findings. In an Article, written content and video can be embedded. 
We integrated functionalities such as in-page term glossary overlay to learn a definition to highlighted words. In the right image, the in-page navigation feature allow users to go up and down the article easily and track where they are on scroll.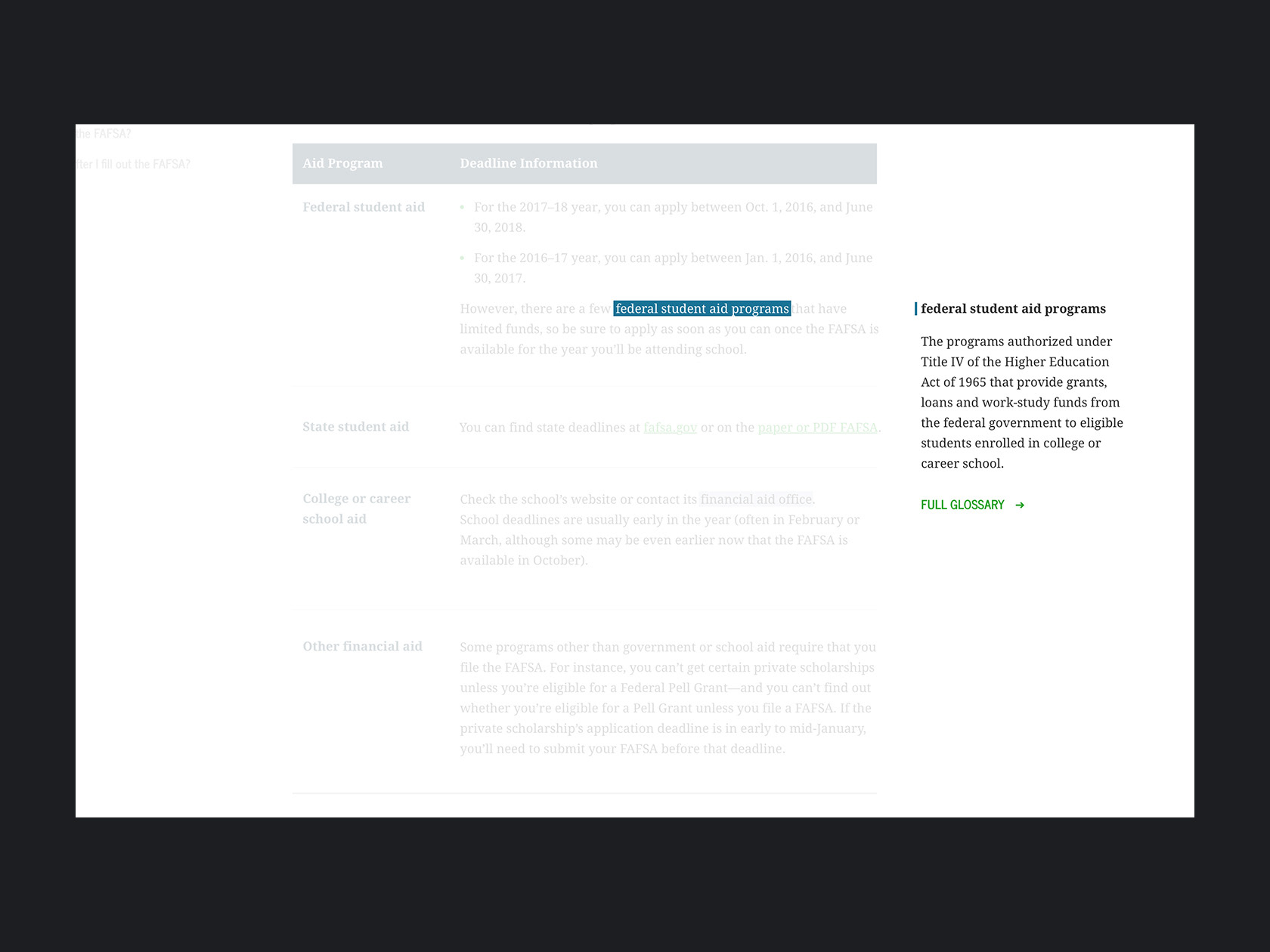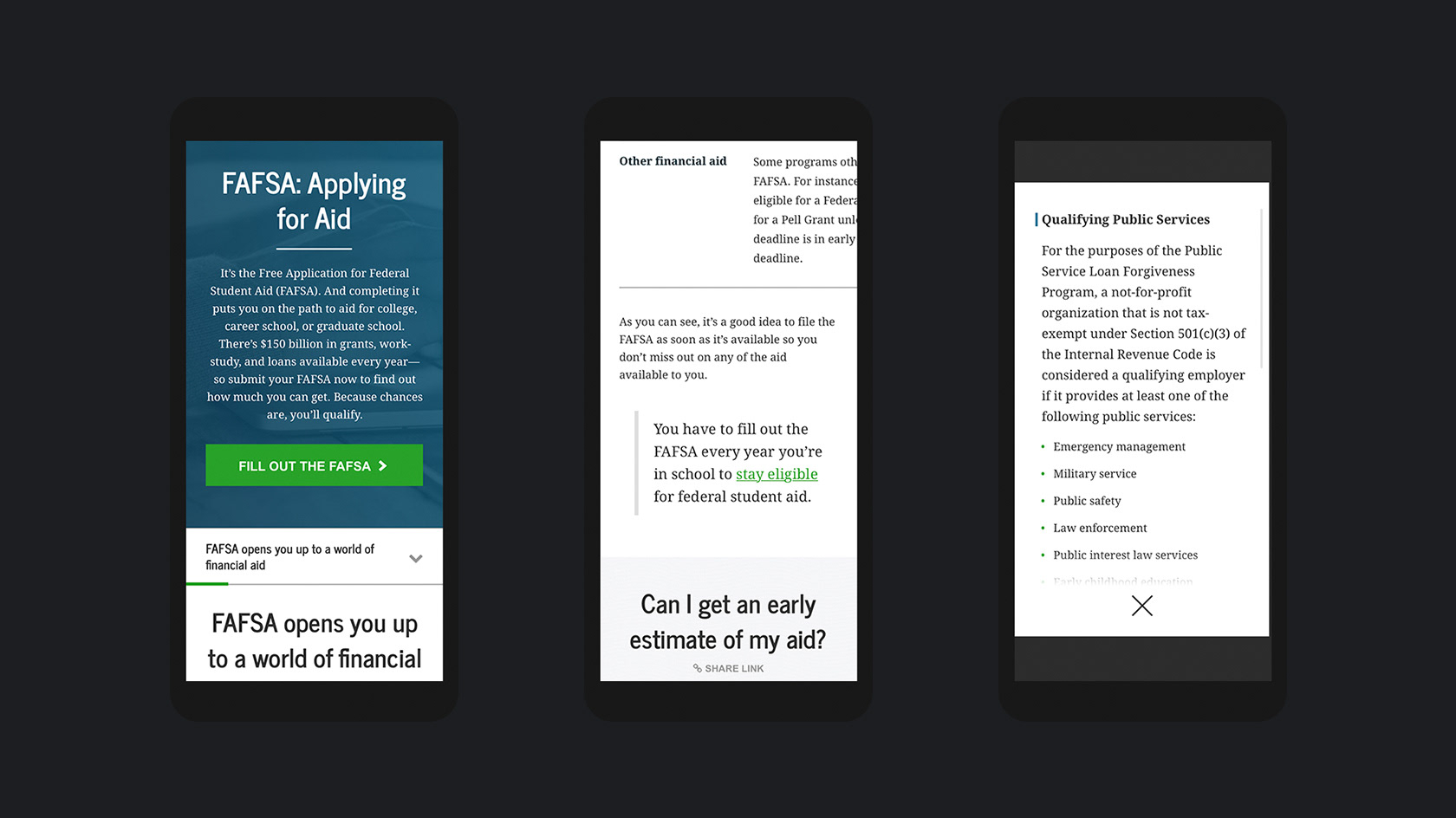 Users have to return the Federal Student Aid website about twice a year to review their loans and grants statuses. We displayed who provided the user's loans and grant, their repayment plan, and total balance. In each other, there are further details about their loans and their status. They are able to go to a new page to make a loan payment or more details.