The Quality Payment Program rewards Medicare clinicians with payment increases based on their performance, instead of their quantity of patients. 

The challenge was to design a time-sensitive product for healthcare providers. How might we create a product that gives healthcare providers the right dosage of relevant information so that they can spend their time treating patients vs. trying to sift through overly drawn-out documents?

Fun fact: Over 1M+ clinicians use this program across America. 71% earned a positive adjustment and an adjustment or exceptional performance after the initial product release.
Healthcare providers were reviewing long, convoluted documents and not getting information they needed up front. We designed, tested and launched a new experience that spoke to a core project principle: "The right information at the right time."  We designed a better hierarchy of information, let users dive deeper into the data and gave applicable actions to improve their patient care. This extended to every dashboard design (i.e. when a healthcare provider surveyed patients, and when a provider received feedback on their service).
Performance Feedback: Healthcare providers feedback report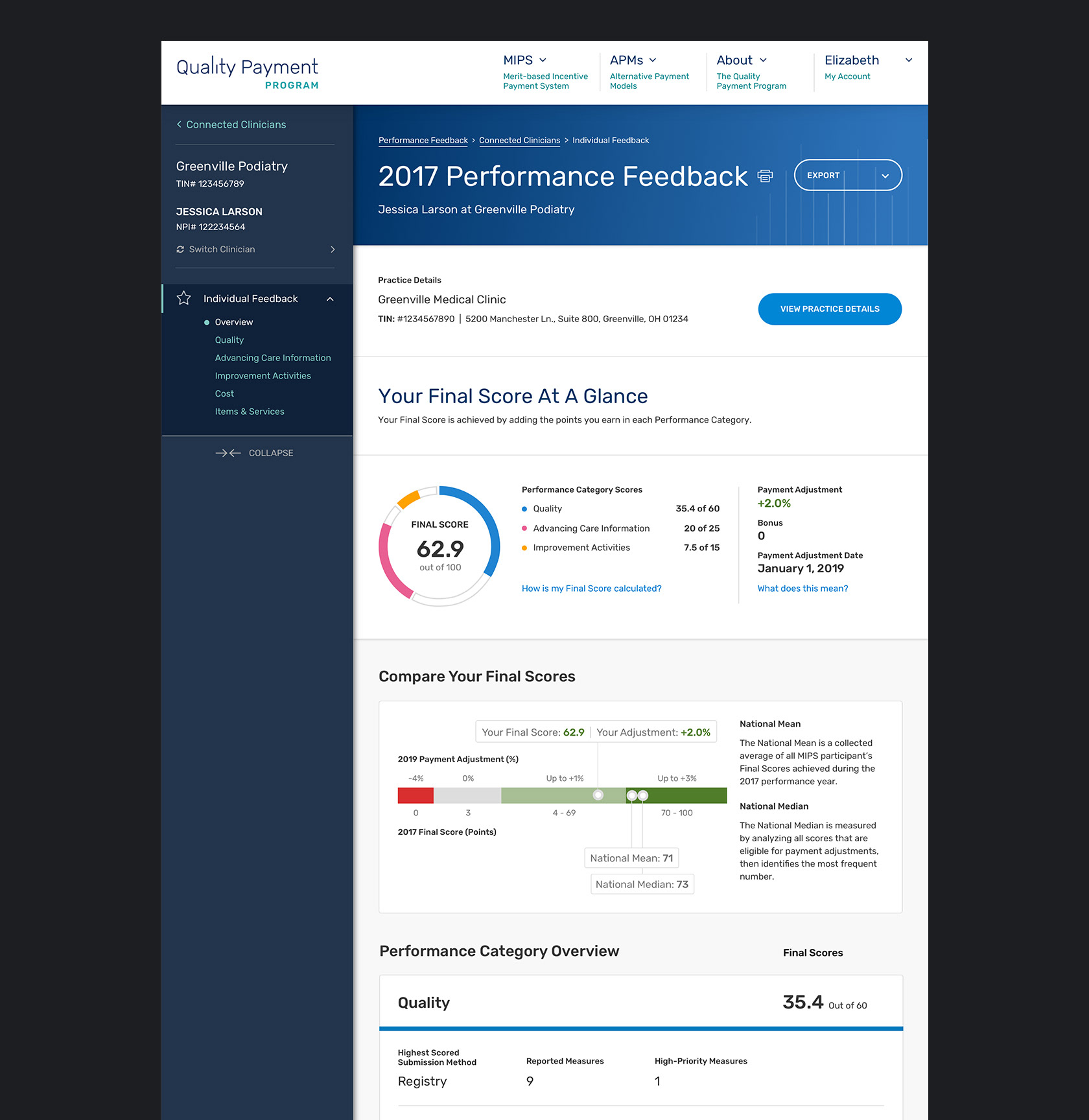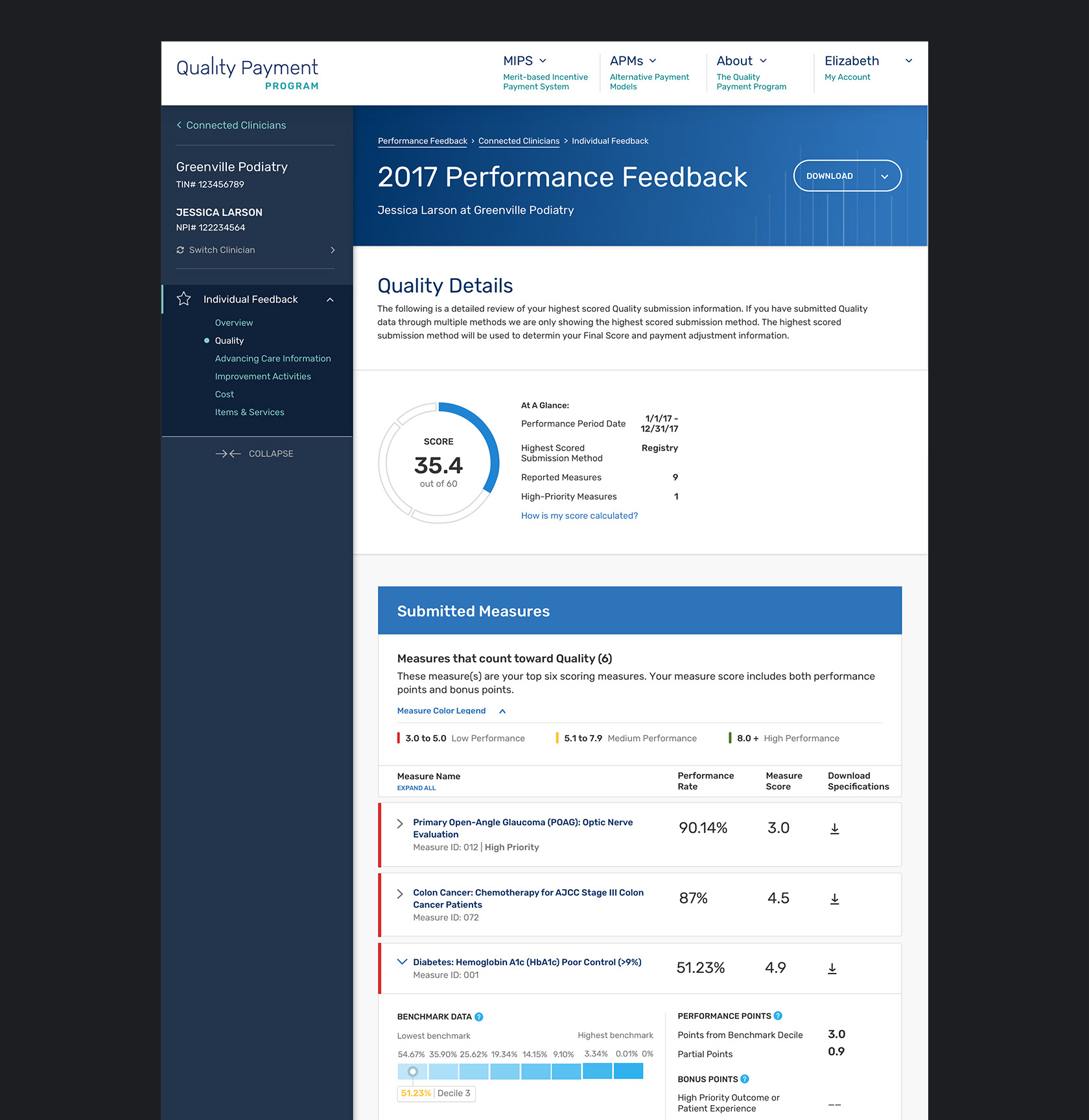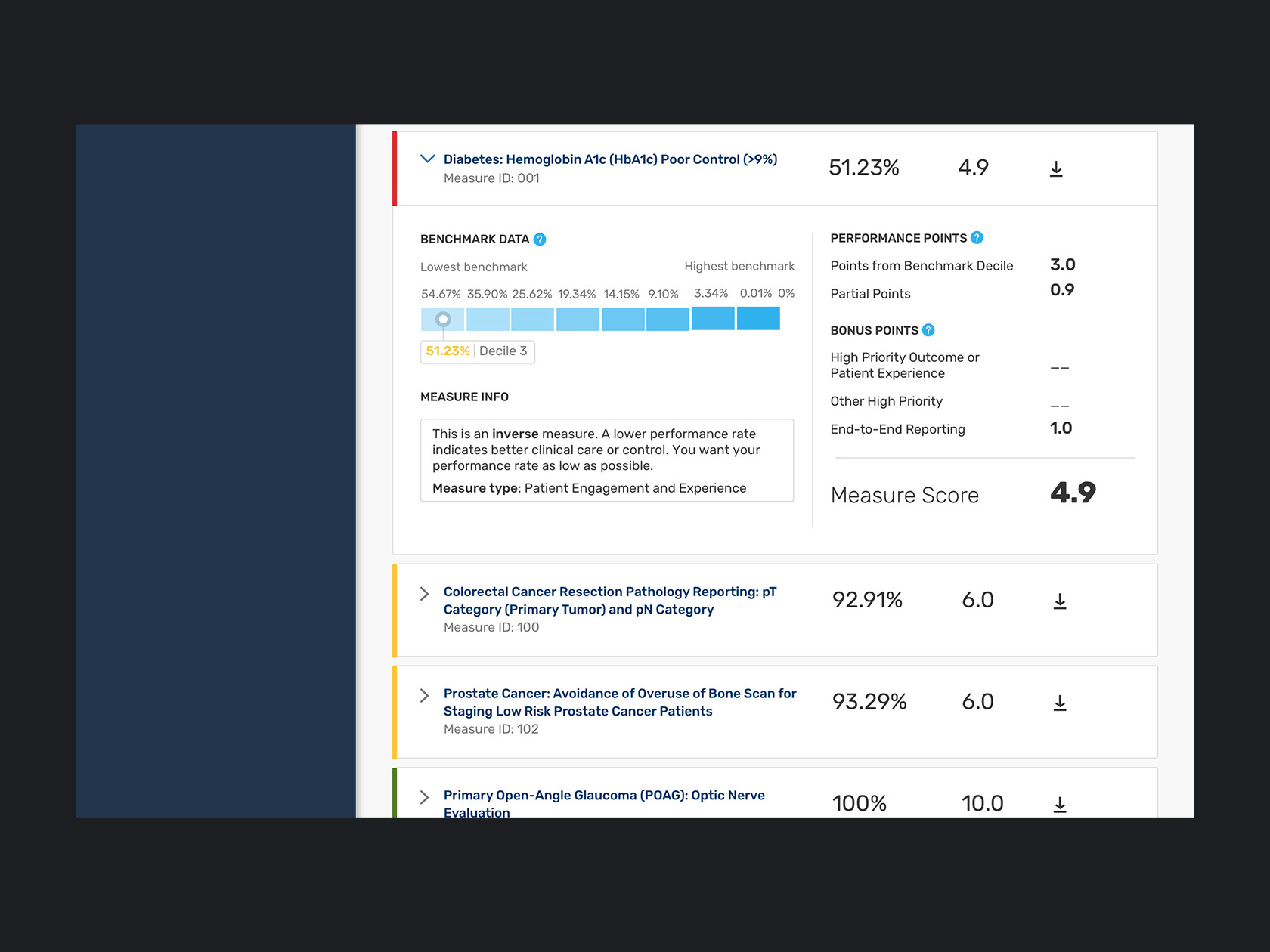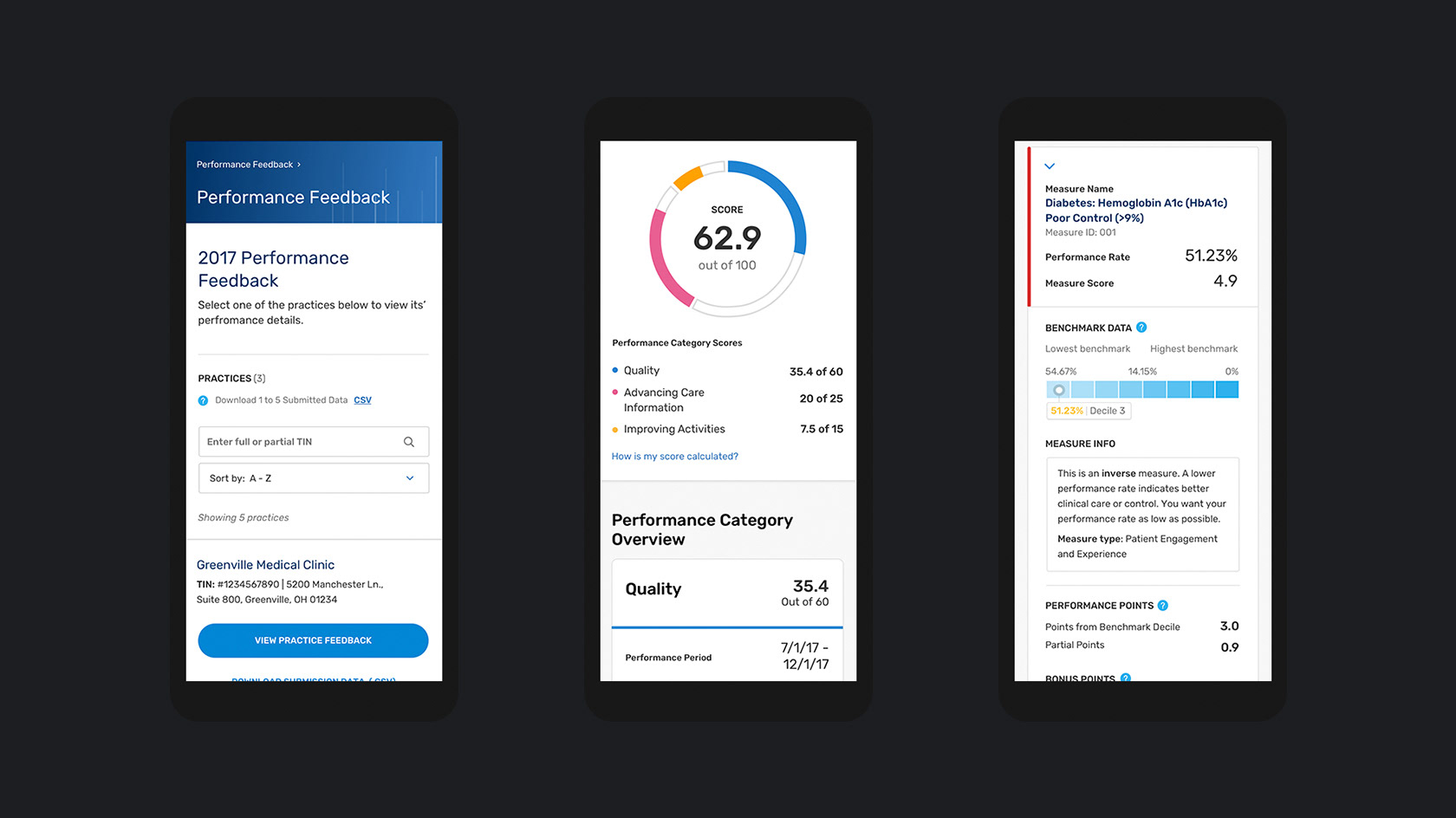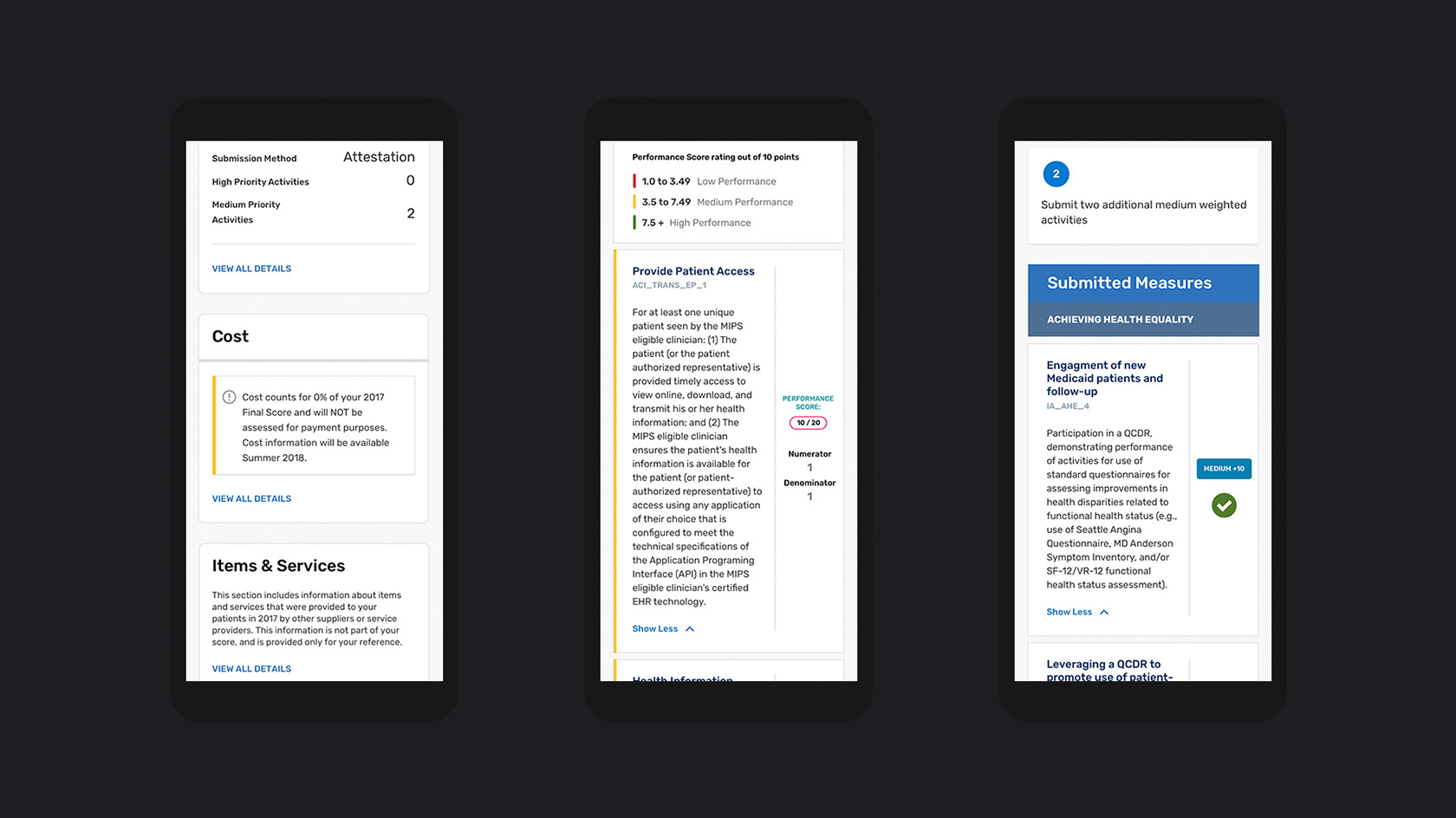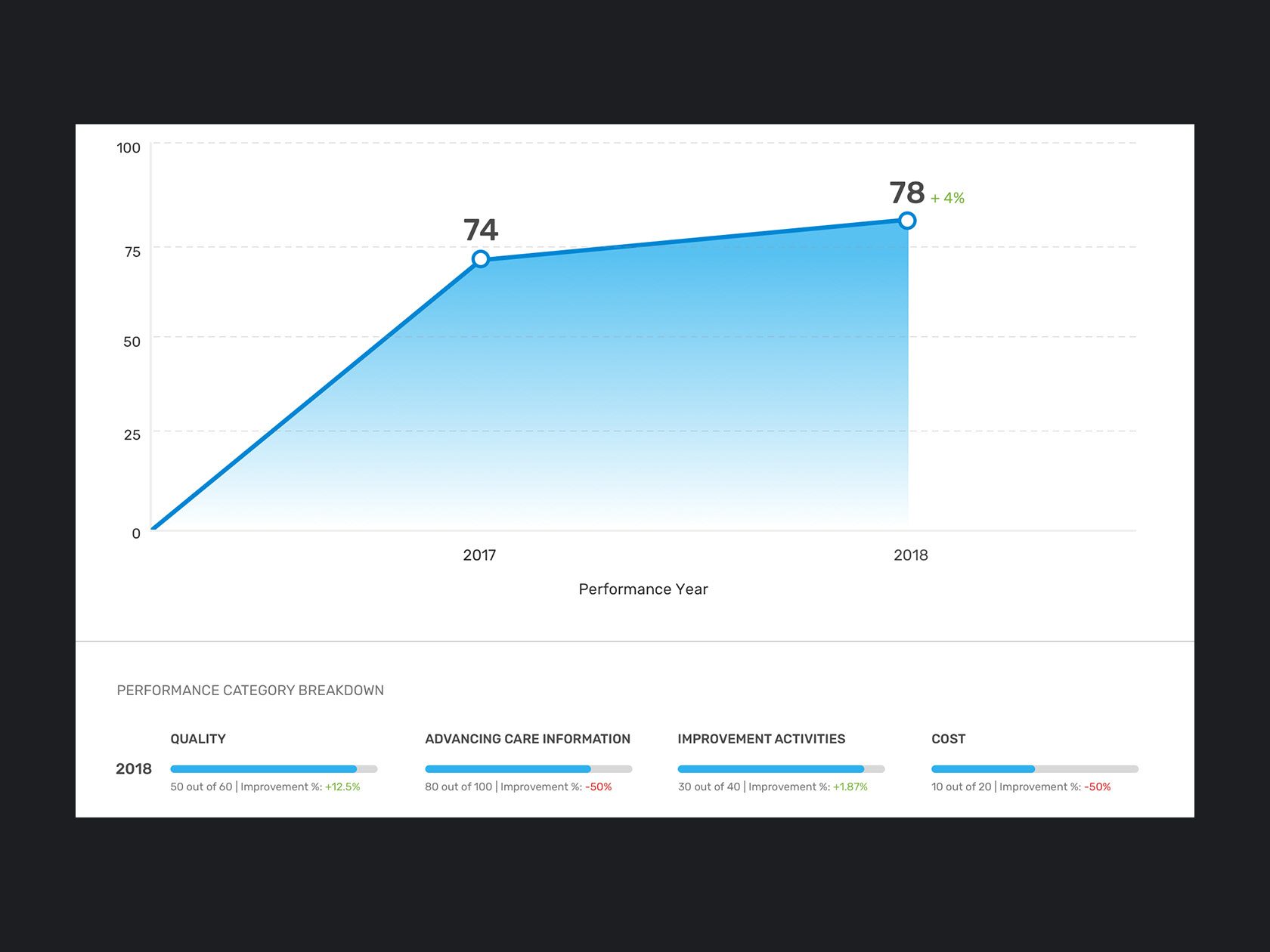 Submission: Healthcare providers submitting about their quality of care.