Erase Hate / Skate Deck
GRAFIK + MATTHEW SHEPARD FOUNDATION I had the pleasure in illustrating the Erase Hate Skate Deck for the Matthew Shepard Foundation during my internship at Grafik Communications. This skate deck was a charitable piece to raise funds for the foundation. Also, it was a promotion piece to encourage people to attend an awareness and fundraising event. More importantly, spread the message the Matthew Shepard Foundation believes. "Replace Hate with Understanding, Compassion, and Acceptance" ---------- We are honored for this skate deck to be featured numerous publications.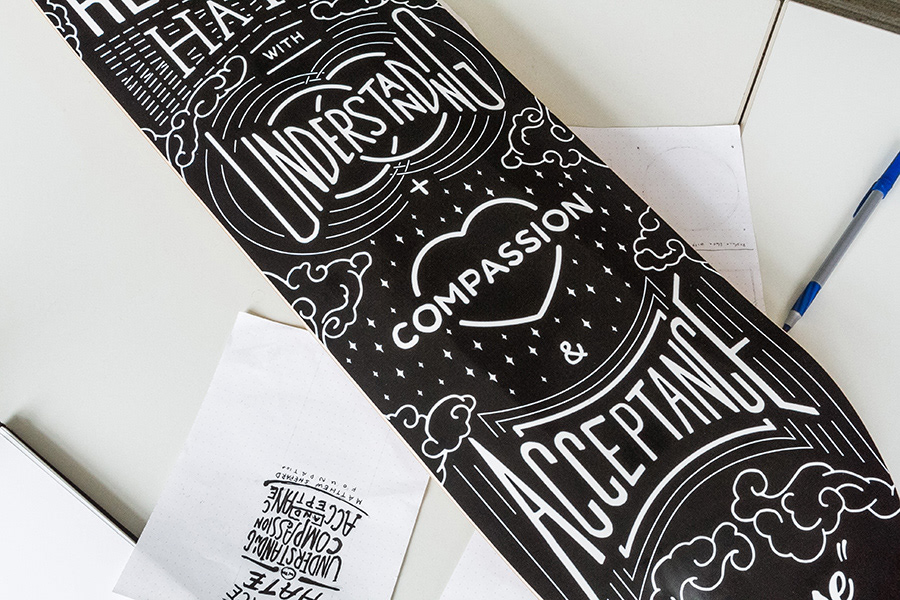 Below are iterations of skate decks and how one design eveolved into another.
I've always appreciate hand lettering and love Matthew Shepard Foundation core message. I combined the two to illustrate a captivating and mesmerizing skate deck. 
Please read my
interview
I did with my Creative Director for more details and other thoughts about the project.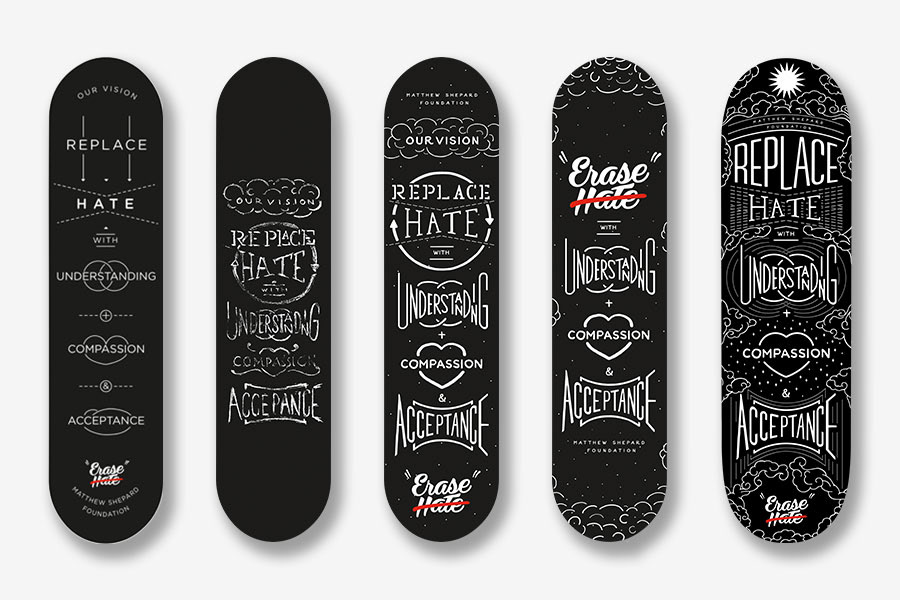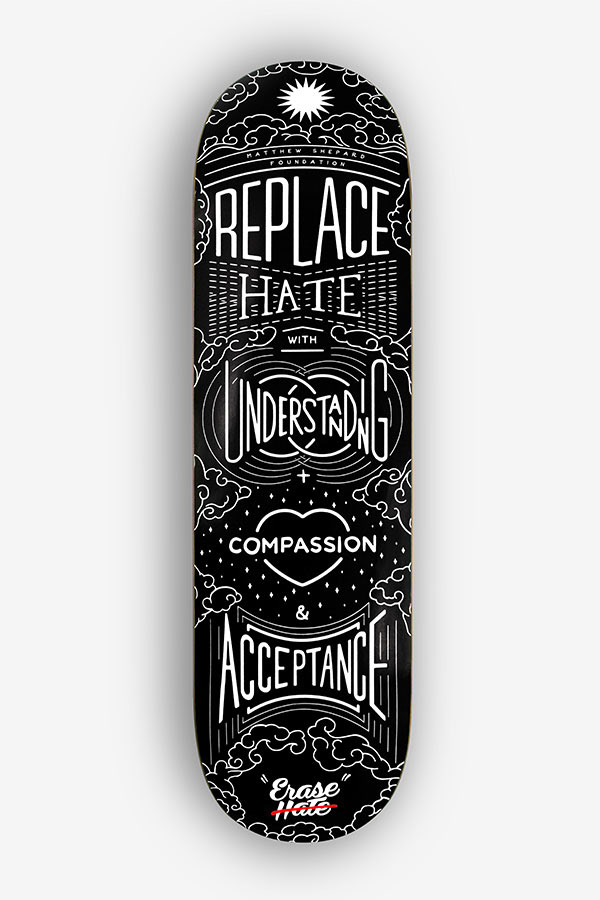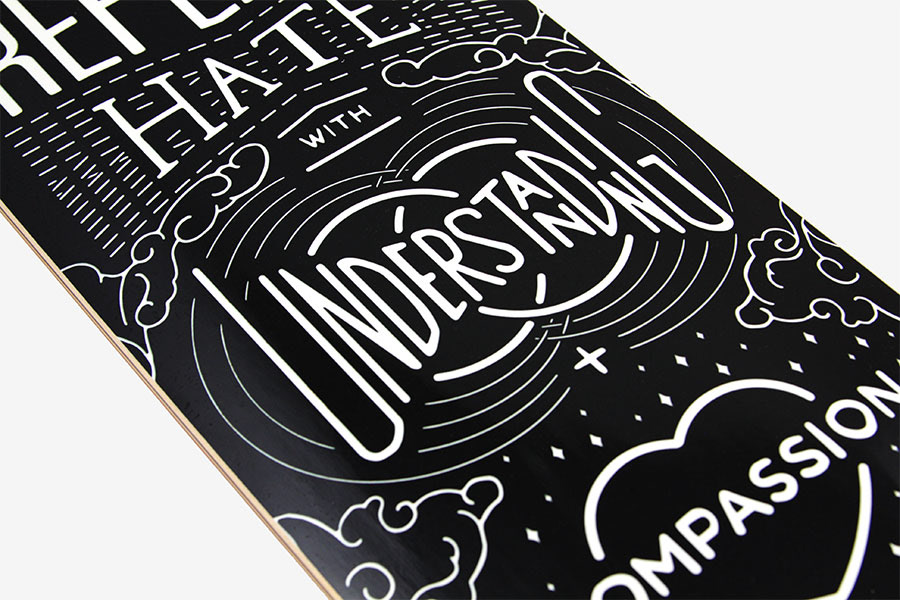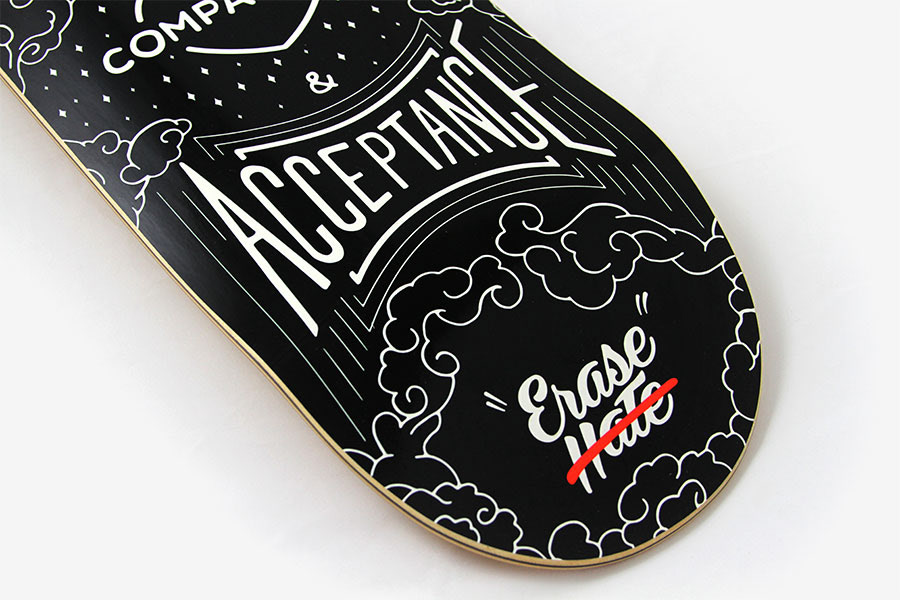 Thank you for viewing! Appreciate this!